Find Your Televised Poker Action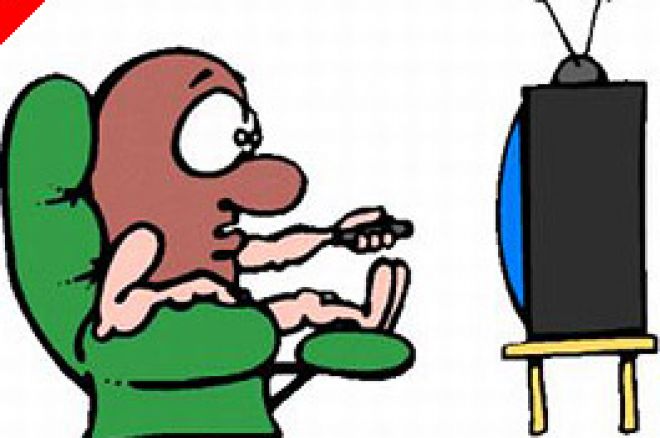 Poker is everywhere these days thanks to the help of numerous TV friendly tournaments. NBC, ESPN, the Travel Channel and several other networks in the United States alone, have responded to the poker phenomenon with multiple poker-based shows. The sport has taken over the airwaves throughout the world and is propelling the game to the forefront of the sporting landscape.
The world's love of televised poker is the basis for the latest addition to the poker industry. Poker TV Guide is the TV poker junkie's latest fix. This comprehensive website provides listings for all of the televised action featured in the United States, England and Sweden and is working on getting content from several other countries as well.
The new site's concept came from founder and chief executive officer, Markus Sonermo, an admitted poker fanatic. "I love poker and I love watching it on TV, but with so many channels to choose from it's hard for me to keep up with so many channels to choose from it's hard for me to keep up with when what show is on. Our service sort of grew out of a self-need to solve this problem - something which we feel it has done brilliantly," Sonermo said in a recent press release.
With more and more poker programming debuting than ever before, the timing is right for this unique site and it should find a big audience of poker fans. It has listings for every hour and day of the week and is sure to satisfy even the most rabid poker enthusiasts.
According to Poker TV Guide's director of marketing, Martin Dabrowski, the site will fulfill the needs of users for the moment but can't promise about the future due to the growing success of combining television and poker. "Maybe in a few years our service won't even be needed anymore. The way poker is growing everyday it wouldn't surprise me if every show on TV will be about poker in one way or another eventually," Dabrowski joked.
For the moment, televised poker has found a new companion that should fit in well with its growing success. The Guide could become the holy grail of poker TV information if people like it half as much as they like poker on television.
You can find the Poker TV Guide at pokertvguide.com.
Ed Note: Play with Gus Hansen, 2005 European Champion Tony G, and Erik123 every day at Pokerchamps.