Ladbrokes Poker Millions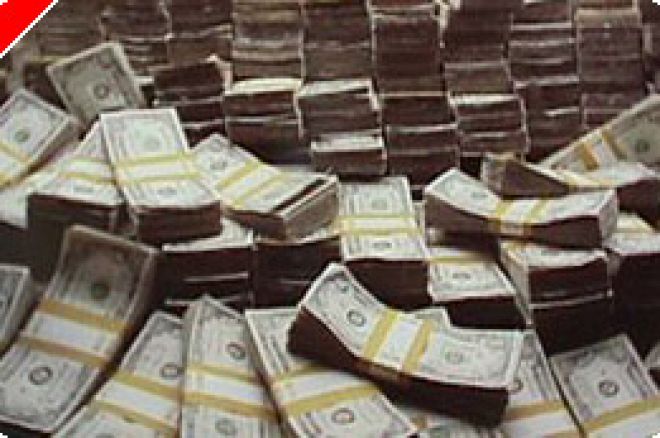 Ladbrokes has set the tone for online poker sites in Europe with completion of its Poker Millions tournament at the Hilton Hotel in London. The event, now the largest poker-related televised event in Europe's history, featured the biggest payout— $1, 000,000.
The tournament's winner, Tony Jones, acheived a major victory for poker across Europe as some think his win rivals that of Chris Moneymaker in the 2003 World Series of Poker main event.
Their stories are eerily similar in that both players outlasted enormous online fields to qualify for these prestigious tournaments and both beat a series of professional players (and not-so professional players) to take first prize.
If poker in Europe follows the United States poker community's response to Moneymaker beating the odds, European action will explode into almost every facet of its culture, not that it already hasn't considering Europe's position on the legality of online poker. Although Ladbrokes accepts bets throughout Europe, it refuses to take U.S. action and remains one of the few sites willing to avoid the all the cash being poured into the online industry from the U.S.
Jones, a 42-year-old warehouseman from Essex, England, qualified for the tournament buy winning a 5,000-person free-roll and earning his 15,000-pound seat entry fee. He took this big victory and turned into an even bigger payout (1 million pounds) by outplaying his competitors in the main event.
In the end, Jones beat English Sports TV heartthrob, Helen "Hell's Bells" Chamberlain (Soccer AM) in an entertaining heads up battle that provided for great television drama.
The father-of-three was as shocked as the rest of Europe when he won. "There is no way I am a poker player. I came here thinking I was making up the numbers and to win the competition is overwhelming," Jones said after the victory.
According to Chamberlain, "The pressure was unbelievable." Chamberlain cashed for 400,000 (pounds) and she also was smiled upon by the luck gods when she hit the river several times throughout the tournament to her competitors' disbelief.
If the success and scope of this tournament says anything about online poker in Europe, it says that it is here to stay and it will only continue to grow thanks to a non-poker pro winning this event.
Ed note: Are you in the UK? Want to play with only European players? No American depositors allowed at William Hill