There is more to life than Poker for Phil Gordon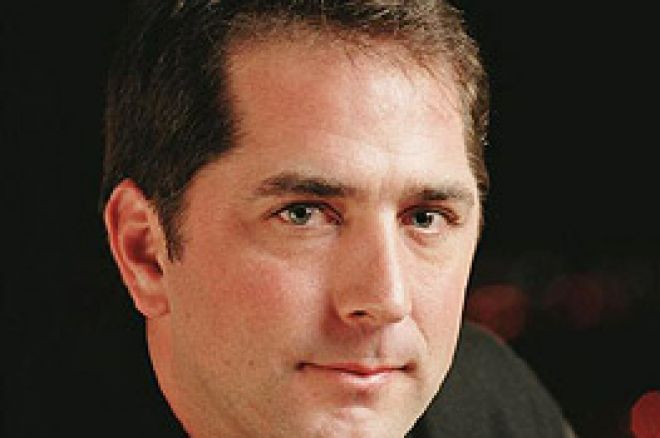 There is Phil Gordon understands that there is more to life than poker. In an environment that promotes personal financial gain, this humble 35-year-old has come to the conclusion that he can make a difference through success at the tables, player education, and charity work.
Many people recognize Gordon as host of Bravo's "Celebrity Poker Showdown" or from his World Poker Tour title. He is also known as a member of the Full Tilt crew, which features possibly the best line-up of professional poker players in the world.
After earning over $1 million at the tables, Gordon decided he wanted to take on a new challenge: making an educational poker DVD. The transition from a player to a teacher took a little time but once he got rolling, he quickly realized that he was making a product he would be proud of and something that would be worthwhile to all types of players. At that point, his video, Final Table Poker started to become a reality.
When asked why he decided to join the ranks of educational DVD gurus like Howard Lederer and Phil Helmuth the answer came easily for him during a recent interview with Pokernews.com. "I really enjoy teaching the game, first and foremost. I do a lot of speaking appearances around the country and because of Celebrity Poker Showdown people around the world have written me asking for help with their game. After I got a great response to my first book, I decided to give it a shot," Gordon said.
Unlike many traditional poker DVDs, Gordon banked on the importance of production value as well as education. "I came up with a unique twist on standard instruction techniques and I felt that this would make a really big difference. So I partnered with a couple of filmmakers in Hollywood and we made the DVD," Gordon said.
Recognizing the importance of creating an entertaining video as well as educational experience, Gordon gave serious attention to the details. "I wanted to make this into something that I would be proud of. Sitting in front of a green-screen wasn't going to get it done. That being said, we spent a really large amount of money recreating a World Series of Poker or World Poker Tour final table environment. The table we used is actually the same table that Greg Raymer won his $5 million on. I had special music composed and I think the graphics look better than those on WPT or the WSOP," Gordon said.
Although he gave major attention to the atmosphere of the production, he knew that he had to unique approach to educating audiences to find a market. "I think you learn more experientially from this DVD than you do professorially, which seems to be the theme with other DVDs. I feel that people need to understand that poker is a game of situations and you can't and shouldn't play the same way all of the time," he said.
He went on to stress the importance of mixing up your game and teaching a player how to tackle different hands. "Different situations require different strategies. Every play and situation requires a lot of thought in order to make the right move. I don't think you can do that by saying that if you get Ace and a Jack in middle position that you should always play it all the time. It's very difficult to communicate this stuff in a professorial way, but you can do it in an experiential way. In this video you only see my hole cards and you hear all the thoughts that go through my head when I'm sitting at the table," Gordon said.
Gordon also gave considerable attention to making sure Final Table Poker could teach different types of players. The DVD offers a beginner level and an advanced level. "With the beginner level, I wanted to make sure I addressed the new players and some of their questions, while the advanced mode is where the meat of the instruction is given.
People can simply enjoy the DVD for entertainment purposes as well he said. "If you didn't know it was an instructional video and someone put in the DVD, you could sit and watch it and have fun. I think it plays very much like a WPT or WSOP broadcast."
The DVD is not the point at which Gordon's teaching ends either. In addition to playing poker, he has traveled the world and become heavily involved in trying to make a difference in the lives of others.
"I've been very fortunate. I've visited more than 50 countries on six contents. I think this has changed me immensely. One thing I realize now is that we lead a very fortunate existence. Most of my time was spent in Third-World countries. You can't spend months and years in Africa and Southeast Asia without changing," he said.
He hopes that other pros will see things the way he does. "For the most part, I think players should take life with a grain of salt and focus a little more on the opportunities at hand. I take bad beats pretty easily because I've seen far worse beats in Third-World countries," Gordon said.
Gordon has translated his belief into action for several deserving charities and is a relentless fundraiser for groups like the Cancer Research and Prevention Foundation (CRPF). When it comes to making a difference, Gordon puts his money where his mouth is.
"I think giving is extraordinarily important. My role on Celebrity Poker Showdown has afforded me opportunities to use my semi-celebrity status to do good work. I've been working with the CRPF for over three years now and during this time we've come up with some great initiatives. The most successful being the "Put a bad beat on cancer" initiative, where we asked amateurs and pros to donate one percent of their WSOP winnings. So far we have raised over $100,000 for the cause," he said.
As for playing poker, Gordon still loves the game and plans to be involved for a long time. He hopes to continue to cash in on the game's increasing worldwide popularity. "I think we have three or four good years left of good growth. TV coverage is continuing to drive the industry but there are also so many young people playing it. They're going to want to take their shot eventually. The growth of online poker gives players equal footing," he said.
Gordon also believes that the sport is really just beginning to reach the masses. "We're going to see huge growth in Australia, enormous growth in Europe, the United States market is still pretty much untapped, and the Asian countries love to gamble. Once everyone understands how easy it is these days to get action people will be playing in droves," he said.
In the end, Phil Gordon is more than just a great poker player; he is a philanthropist, teacher, commentator, DVD producer, head of a company (Expert Insight - check it out at ExpertInsight.com), and most importantly, a genuinely nice guy.
Full Tilt is where Phil plays. Check it out.