Noble Poker To Make Sit & Go Millionaire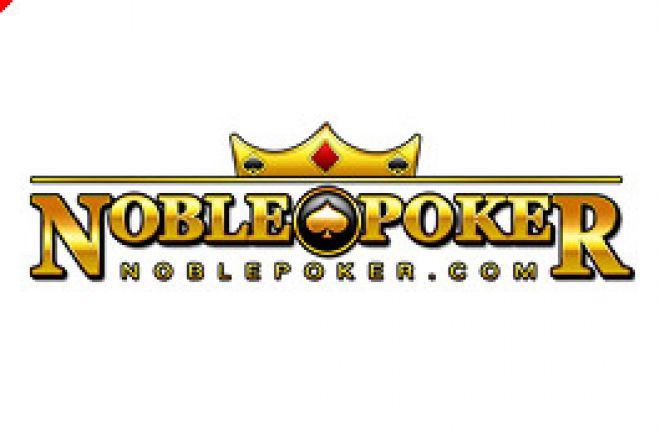 The search for the world's best Sit & Go player begins this August. Online poker room Noble Poker have announced a promotional event, starting on August 1st, which will make one player $1,000,000 richer.
If you've ever played a Sit & Go online, you'll know these quick fire tournaments are generally over within an hour. That makes them ideal for players short on time, but still interested in experiencing a tournament format.
To hit the million on Noble, you'll need all the Sit & Go skills you can muster. The first player to win seven consecutive $10 buy-ins will walk away with the big one, a $1,000,000 pay day. Noble Poker clearly know this is a tough challenge, so for players who don't quite make the seven in a row, they have $75,000 and $25,000 pay-offs for players who win six and five consecutive Sit & Gos, at the $10 buy-in level in a row, respectively.
Considering what you would usually win from such a winning streak, this represents great value for players, especially Sit & Go experts. Win five in a row elsewhere and your returns would be approx' $250, for $10 buy-ins. Noble Poker will increase that, by a quite remarkable 100 fold, to $25,000.
...and if you win four Sit & Gos in a row then finish 2nd in the fifth one, sure, you'll despair at missing out on the $25k and possibly $1,000,000. However, Noble will soften the blow and credit you with $300 for your efforts. If you finish in the first two places for five consecutive Sit & Gos, this $300 will be yours too.
The Million Dollar Sit & Go Challenge begins shortly. In the meantime Noble Poker recommend you practise for this event by playing in their Maui and Rio Sit & Go tournaments. These events alone have $15,000 and $25,000 jackpot prizes for consecutive Sit & Go winners.
If you're looking for a life changing poker pay out, then clearly, there is only one place to be playing Sit & Gos this summer.