PartyPoker.com Swings Into GPS Golf Technology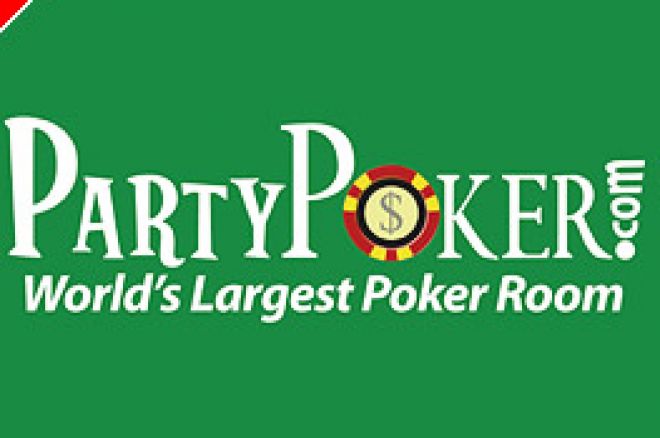 Golf is a game of skill, just like poker. But as with any game of skill, you have to make the most of the technology available. Poker has the online gaming, while golf has GPS. Both are incredibly useful tools for improving a player's game and overall success at the sport.
PartyGaming, parent company of PartyPoker.com, is the first online poker company to use the GPS system for advertising. Golfers use the GPS units to get the distance between a golfer's location and the hole, view graphics of the course and communicate with the clubhouse or pro shop.
"GPS Industries' advertising network represents a unique way to invite consumers within the golfing community to continue their competition online at the world's largest online poker said," said PartyGaming's head of marketing, Sanjay Balakrishnan.
PartyGaming's bold new joint venture with GPS Industries, Inc. (GPSI) is set for a trial run at 15 golf courses and will have the ability to promote its site to over 80,000 golfers. The pilot program will run for 45 days and offers golfers incentives like golf tees, ball markers, and will match a $50 deposit for any golfer that registers with PartyPoker.com. Golfers who register with PartyPoker.com will also have a shot at a tournament that features a grand prize of $10,000.
This exploratory campaign could be the start of something big for PartyGaming because it beat the competition to the punch and signed an exclusive deal with GPSI. GPSI owns the rights to this golf patent worldwide, including North America, Australia, Japan, and 11 European countries.
GPSI believes that the match between the two companies is a perfect fit. "We're excited to initiate this program with a company that embraces the technology, sees the advertising potential and the love of the game of golf to deliver an unmatched experience for the consumers," said GPSI's CEO and director, Robert C. Silzer, Sr., in a recent press release.
Golf is one of the few sports poker has yet to market to, so this will be an interesting test of the consumer potential of a sport that typically requires a lot of money to play. PartyGaming may just sink a hole in one with this deal if it pays out.
Ed Note: Get into the swing of things at Party Poker