Poker DVD: Final Table Poker With Phil Gordon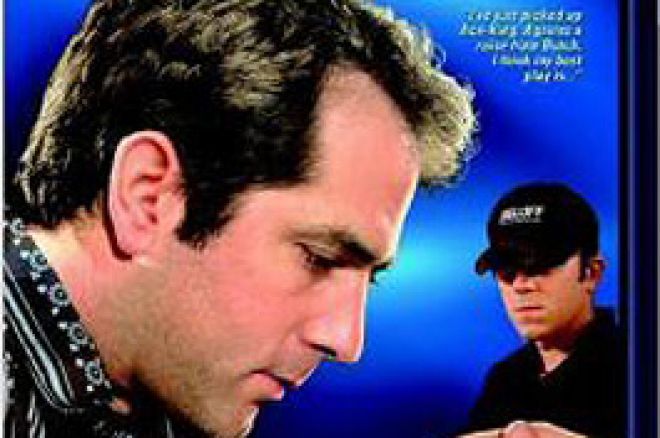 Professional poker player and World Poker Tour champion Phil Gordon has become nearly as omnipresent as another Phil (Hellmuth) when it comes to making the most out of poker. With his expert commentary provided on Bravo's "Celebrity Poker Showdown" (one of the more insightful commentaries around, arguably), his continued success in tournaments, his authorship of books ("The Real Deal" and another soon-to-come in-depth analysis of No-Limit Hold 'Em) and his work at Full Tilt Poker, Phil Gordon has shown that, while an excellent businessman, he also has the goods when it comes to instructional poker.
The new DVD "Final Table Poker with Phil Gordon" is an excellent and thorough look at playing poker at the highest levels. The DVD, available from expertinsight.com for $24.95 (or possibly in your local video store), can be a useful tool that any player, be they beginner or advanced, can use to better their game. Anyone who picks this video up will find things there that they can add to their game.
The setup of the DVD is nicely done, as fellow Full Tilt member Chris "Jesus" Ferguson and Bruce Buffer (the well-known announcer for the Ultimate Fighting Championship bouts) join Phil and three other players for what is, in appearance, a short handed (six player) Final Table for a tournament. The three other players are veiled references to professionals ("Harmony Jensen" and "Butch Dude" are easy to figure out), but they do take on the styles of the players they are supposed to represent. It definitely resembles a television broadcast, as there is actually a setup talking about the number of players who bought into the tournament and a "payout" setup, making first place around three quarters of a million dollars.
Phil wastes little time in delivering on the insight of the professional mind at the final table. He shows the skills that are necessary to fight at the highest level and, through what is billed as his "thought processes" at the final table, it almost seems like you are there in his head as he "thinks out loud" on the DVD. This is invaluable information and, more than likely, most will have thought some of the same things that you hear in his mental discussions with himself!
What makes the DVD interesting is the volume of information that is contained in it. There are nearly three dozen situations that are simulated throughout the DVD with the actual play at the final table. Some of these include the calculations of outs, pot odds, and the stern lesson of "not going broke with one pair" which, according to Phil, is something that an inexperienced player (and the pros even, sometimes) will occasionally do.
In a very useful move, the DVD has two different commentary tracks, a beginner track and an advanced player track. Having sat through them both, there isn't too much difference. The beginner track is a slowed down version of the advanced track, where there is more basic information passed along between lessons for those who haven't played quite as much. The advanced track is the true value here, as there seems to be much more insight into the mind of a player than passing along information that an advanced player already may know.
The cover for the DVD provides a very useful starting hands guide for those without a great deal of table time. It is very quick to assert, as Phil in the DVD does, that it is simply a basic guide and that situations may dictate a change in play. It also offers an easy to use formula for calculating your percentages on hitting your hand under the circumstances you find yourself in at the table. This is useful for the determination of hand play as well. For those that like a little fun along with their poker, the Full Tilt Poker commercials that have starred Howard Lederer, Phil Ivey and Ferguson serve as a nice break between the action (they are also included as an extra on the DVD, if you would like to watch just the commercials alone!).
What I found to be the best thing about the DVD is that it not only provides an excellent guide to poker, but that it presents a great strategy for play in a tournament. Final Table play or not, the DVD that Phil has produced is a great demonstration of solid tournament poker strategy. Along with it, he also has given some great insights to thinking like a professional player.
"Final Table Poker with Phil Gordon" is a valuable tool that many players should at the minimum have a look at. Where they could find more use for it is to actually have it in the library alongside the stacks of poker books that they have. My only hope is that Phil didn't exhaust his wealth of information for this DVD and left nothing for his upcoming book this fall. In all, however, "Final Table Poker with Phil Gordon" has to be a solid and well done compilation on DVD for any player to have. You can learn more about the DVD at ExpertInsight.com.
Full Tilt is where Phil Gordon plays. Maybe you should too.