Sportingbet Is Tops In Field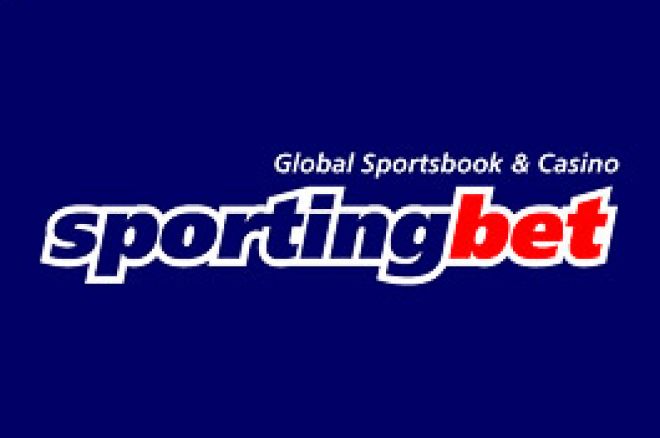 Since Sportingbet's acquisition of Paradise Poker, business has been very good to the company. The largest publicly traded online gambling, betting, and gaming business achieved a major victory when it once again was named as egaming revue's top company in its comprehensive survey, The Power 50.
Founded in 1998, Sportingbet currently has a market capitalization value of $2 billion (U.S.) on the London Stock Exchange and is represented in the US by its sportsbook.com and paradisepoker.com.
According to the revue criteria which focused on company scale, reach, influence, and diversity, Sportingbet was the only top 5 firm to meet all 5 requirements. "There is no region or sector where Sportingbet is not among the big players online and its innovatie ground-breaking attitude gives it a position in the egaming world that not even PartyGaming can match in July 2005," according to the revue.
Sportingbet wasn't surprised by being named number one on the Top 50. "Our customers understand that we provide the best gaming entertainment with the widest possible choices, responsibly. We take very seriously the role that we play in the industry and that is why we are leaders in the effort to deter underage and excessive gambling. We have invested significant resources in technology which provide a safe and secure wagering environment," said Nigel Payne, Sportingbet's CEO.
Sportingbet recently expanded even further in the poker landscape when it recently acquired Antigua-based ISC Entertainment, which owns a number of US betting and gaming marketing operations.
The company's poker sites are continuing to grow as well. Paradise Poker is the third largest poker site on the net with 10 percent of all online poker revenue. "Sportingbet's poker sites continue to perform very well," Payne said.
Within the next year, Sportingbet should be done hedging their bets and will likely make a run at the top of the industry. "The global reach, the scalability of the business model and the diversified product offering are all working to provide solid organic growth in our business," Payne said.
Ed Note: Paradise Poker are now part of Sportingbet, and a great room to play at. Check it.