Will the Travel Channel Soften its Stance on Poker Logos?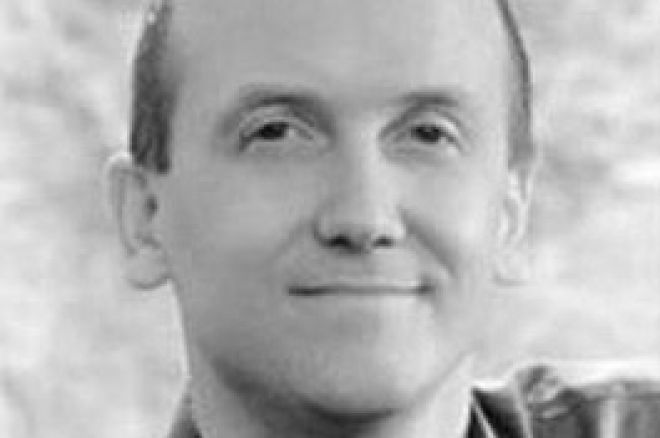 In a previous Business of Poker column, I discussed players' frustration about inconsistent policies regarding their right to wear sponsorship logos during poker telecasts. On some networks, players can wear logos. On others, players can wear logos only under very strict guidelines. On programs like the World Poker Tour, players can't wear logos at all. That may be changing, however, according to WPT head honcho Steve Lipscomb.
The WPT has always been caught in a tough situation. On one hand, the Travel Channel's broadcast rules dictate that the WPT can't air logos. On the other hand, the players by and large blame the WPT, rather than the Travel Channel, for this injustice.
The WPT has tried its best to appease both sides, once actually editing every frame of an episode so as not to show an online poker room's logo, which was prominently displayed on the felt of the final table. For the players, the WPT took a risk by shooting their Professional Poker Tour (PPT) shows with players allowed to wear logos, even though the show was yet to find a network home.
In a recent interview, Lipscomb acknowledged that discussions were ongoing with the Travel Channel to allow players to wear logos (under certain restrictions), and effectively put the WPT back in front of the competition for players in the increasingly crowded field of big-time poker tournaments.
On ESPN's airing of the World Series of Poker, logos, while often discreet, are visible everywhere. Not only are the logos on the players themselves, but also on spectators in the crowd. One savvy company positioned t-shirt-clad viewers along camera lines to gain maximum exposure.
Lipscomb indicated that enough time had passed since the first airings of the logo-friendly WSOP and "no one has seemed to react." Lipscomb cited the fact that all major broadcasters are now accepting ".net" poker ads, and he was hopeful that he could get the Travel Channel to walk the same path. Apparently, these changes may take effect as early as the next WPT event, which shoots in mid-September at the Borgata in Atlantic City.
Only time will tell if the Travel Channel caves in and join the rest of the broadcast world in allowing those lucky and talented enough to play in our game to get paid to wear a sponsor's logo.
With TV opportunities multiplying for players every day, and the loss of Shana Hiatt to Revolution Pictures (well, okay, to the founder of Revolution - Todd Garner), the WPT needs every edge possible to stay on top of the poker world.
Ed Note: Play with Gus Hansen, 2005 European Champion Tony G, and Erik123 every day at Pokerchamps.