World Series Of Poker Says Thanks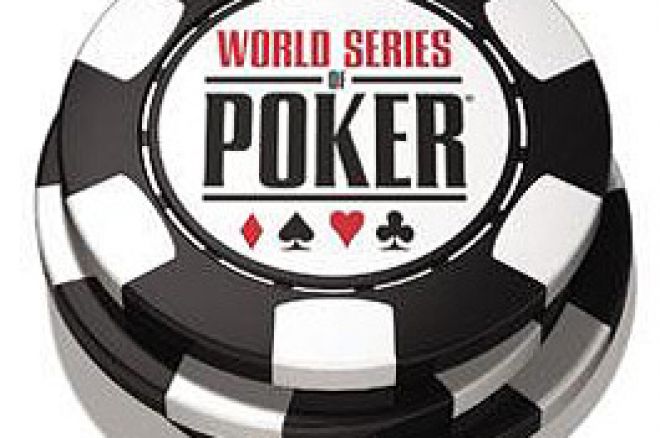 The people at Harrah's Entertainment, Inc., certainly know how to capitalize on its success with this year's World Series of Poker (WSOP). Whether it was ESPN's TV coverage or the numerous beat reporters who have suddenly turned their eyes to the sport of poker because of its increasing popularity, the WSOP was everywhere.
As a special gift to the players and fans of the WSOP, Harrah's announced its WSOP Tournament of Champions, a $2-million freeroll tournament that is set to bring some of poker's biggest names to the tables yet again. This stellar tournament will take place at Caesars Palace in Las Vegas, which according to Harrah's vice president of sports and entertainment, Jeffery Pollack, is Harrah's premier luxury brand. The tournament takes place from November 6 to 8.
A hundred players will battle for the $1 million first prize. Some of the biggest names in the game are eligible to play including Phil Ivey, Howard Lederer, Antonio Esfandiari, Jenifer Harman, T.J. Clotuier, Chris Ferguson, and the final- nine WSOP main event finalists like Mike Matusow and of course, 2005 World Series of Poker winner, Joseph Hachem.
In a recent press release, Pollack and Harrah's praised the support of the WSOP. "This Tournament of Champions is just one way of saying 'thank you' to the skilled and talented players who have helped make the World Series the richest sporting event on the planet," Pollack said in a press release.
In another release relating to WSOP action, Harrah's announced that is expanding its WSOP schedule to 12 events, up from 5 in the inaugural season.
All stops of the 2005 Circuit will have several tournaments with different level buy-ins ranging from a few hundred dollars to $10,000 for the no-limit hold'em Circuit Championship. The winner of the final event of each Circuit stop will appear in the tour's grand finale, the 2006 WSOP Tournament of Champions, which will also be televised by ESPN.
According to Pollack, ESPN is the right TV network to give the world some of the best televised poker available. "No one produces better than ESPN and we're thrilled to have it provide enhanced coverage of the expanded 2005-06 World Series of Poker Circuit," Pollack said.
The schedule for the WSOP Circuit follows:
Grand Casino Tunica Aug. 11-25
Harrah's Las Vegas Sept. 6-16
Grand Casino Biloxi Sept. 29-Oct. 12
Caesars Indiana Oct. 19-Nov. 2
Paris/Bally's Las Vegas Nov. 9-22
Showboat Atlantic City Nov. 28-Dec. 9
Grand Casino Tunica Jan. 5-26
Harrah's Atlantic City Feb. 7-17
Caesars Atlantic City March 21-31
Caesars Palace Las Vegas April 3-14
Harrah's New Orleans May 18-28
Harrah's Lake Tahoe June 6-16
2006 TOC at Rio June 28-29
2006 WSOP at Rio Summer 2006
Poker Blue are our newest room. Check them out.