WPT Stepping Into Crowded Video Game Pool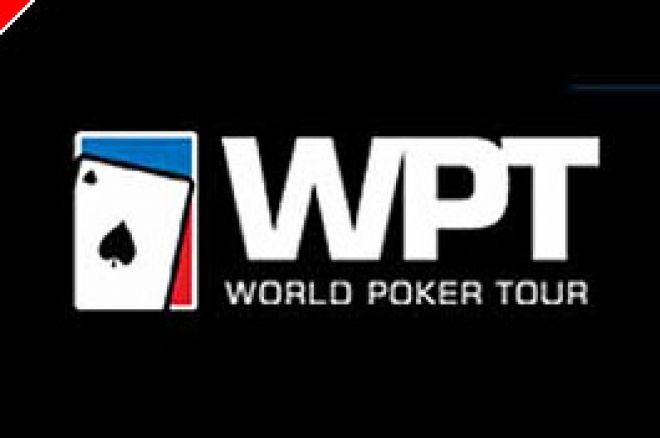 The World Poker Tour seems to be everywhere nowadays. From the highly successful Travel Channel poker tour to their online poker site (which Americans cannot play at, however) to poker accessories such as chips and cards, the WPT has used their "name" for as much of a marketing tool as possible. Now they seem ready to step into the home video game arena as well.
The WPT and 2K Sports announced the unveiling of "WPT 2K6" and announced the lineup of players who visages will be included in the game. WPT Champions Erick Lindgren (the 2004 WPT Player of the Year), Michael "The Grinder" Mizrachi, Antonio "The Magician" Esfandiari and Phil "The Unabomber" Laak all will be featured prominently in the game. Also featured are poker professionals Evelyn Ng, WPT Chairman of the Board Lyle Berman, celebrity and poker star Mimi Rogers and WPT announcers Mike Sexton and Vince Van Patten (no Shana Hiatt here, gang).
Also featured prominently in the game will be six of the casinos that the WPT visits during its yearlong swing around the world. The Bicycle Club and the Commerce Casino in Los Angeles, Bay 101 in San Jose, the Foxwoods Resort Casino in Connecticut, the Borgota in Atlantic City and the Aviation Club in Paris, France have all agreed to be featured in the game. The replication of the casinos is already being lauded as to its accuracy, from the carpeting to the lighting and the décor of each world famous casino.
The WPT is stepping into some already churning waters with their game. It promises to be a busy fall as there are four poker related video games set to come out. Daniel Negreanu's "Stacked" is being touted as one of the best already and it has yet to hit the streets. Also coming this fall along with "WPT 2K6" is another version of Crave Entertainment's "World Championship Poker" featuring Howard Lederer and Activision, which has captured the World Series in "World Series of Poker".
What has always been the downfall of PlayStation or XBox system games is their lack of a viable and challenging artificial intelligence, or AI. The developers at "Stacked" seem to think that they have that problem licked. While details of the World Poker Tour game are sketchy, you can count on them putting out a quality product as well. By Christmas, we should see who can take the title of "World Champion Poker Video Game"!
Ed Note: Poker Stars have our highest rated tournaments, find out why