Alaska Ponders Legalizing Poker
Michael Friedman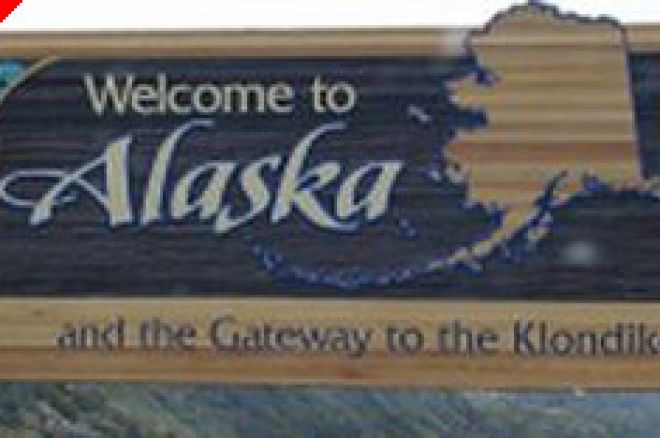 Because poker has taken America by storm, states are having a hard time figuring out how to accommodate this new craze. One of the new battlegrounds for legalized poker and gaming is Alaska where things are just starting to heat up.
Led by the man dubbed "Alaska's Poker Guru," a.k.a. former Alaskan furrier Perry Green, a flurry of activity surrounding the gambling movement has taken place recently.
According to Green, poker has become a legitimate way make money. "It's not shady. It's a mainstream activity," he said in a recent Anchorage Chamber of Commerce meeting. "This legislature has matured enough to see poker as a viable business," he said.
Green has spent plenty of his own money pushing for legalization of poker in Alaska, suggesting that the state diversify from its oil-based economy by taking on gaming activity. During the meeting, he extolled the state's ability to profit from tax revenue and jobs that come with legalized poker and other games.
Green brought some heavy-duty political power with him to the meeting in Rep. Pete Kott, R-Eagle River, and Sen. John Cowdery, R-Anchorage, and demonstrated that their was political support for the move. According to Cowdery, illicit activity usually accompanies illegal games and the bill to impose restrictions on them would be good for the state. "It will take it out of the underground. This will clean up the whole thing," Cowdery said.
Green explained to the audience that the activity was already occurring and that all the legislation would do is bring what is already happening into the open and make it legal.
However, not all politicians in attendance agreed with Green's arguments. Sen. Hollis French, D-Anchorage, a member of the Senate Judiciary Committee, explained that he had reservations against legalized poker and came out against a previous casino bill. Although not totally against card rooms, he opposes electronic gaming because he believes the machines are addictive and mind-numbing.
French is also joined by Rep. Harry Crawford, a democrat who represents East Anchorage. Crawford is a tough opponent of for-profit gaming and said he doesn't want to see the same things happen to Alaska that happened to his hometown of Shreveport, La., when it legalized riverboat gambling.
"Studies show that for every dollar we take in from gambling, we have to payout three dollars in social services," Crawford said. In his opinion, the people hurt the most by gambling are those who can least afford it
"It doesn't add much to the state economy and it takes so much," Crawford added.
Ed note: Aruba satellites are in full swing at Ultimate Bet doesn't the beach sound nice....