GSN's Poker Royale: Woods Gang vs. Unabombers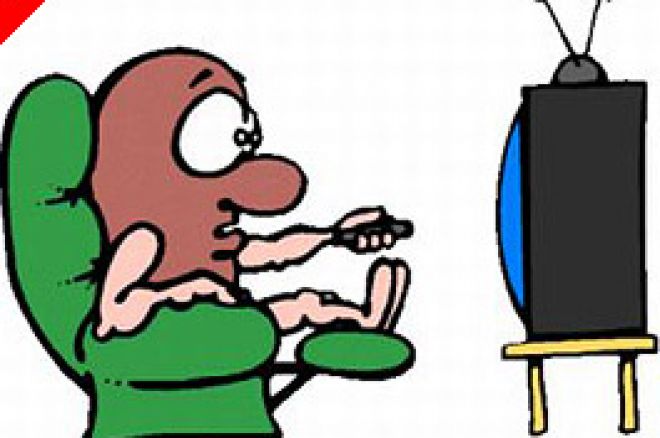 The Game Show Network's 'Poker Royale' series has been, by most accounts, a very entertaining series. While several of the shows have featured professionals taking on each other, such as the 'Battle of The Sexes', others have been a little more frivolous, such as the 'Pros vs. Comedians', which provided more comedic moments than strong play. The latest battle could be one of the biggest and most combative yet!
Premiering Friday, October 7th at 10PM (Eastern Time), GSN brings its latest installment of the Poker Royale series to the television when actor and poker player James Woods and his 'James Woods Gang' take the felt against professional Phil Laak's 'Unabombers'. Up for grabs, in addition to the bragging rights, is $75,000 in prize money for the winning squad. Both sides have lined up a formidable array of talent to take down the other team.
'The James Woods Gang' is, of course, captained by the award winning actor Woods, who has gained quite a bit of recognition and respect for his poker game as well. Taking his side will be professional players Kathy Liebert (winner of GSN's 'Battle of The Sexes') and fellow World Series of Poker bracelet winners Ted Forrest and Susie Issacs. Woods has also selected actress Nicole Sullivan ("MAD TV" and the winner of the inaugural season of "Celebrity Poker Showdown") and Bob Goen ("Entertainment Tonight") to be members of his 'Gang'.
Laak has picked a formidable bunch of 'Unabombers' as well. Heading the list is his girlfriend and 2005 World Series of Poker Ladies' Champion/WPT Ladies' Night Champion Jennifer Tilly, who has been perhaps one of the most stunning surprises at the poker tables in 2005. Along with Tilly, professional players Cyndy Violette and Hasan Habib have joined forces with the 'Unabombers', and actors Danny Masterson ("That 70's Show") and Gail O'Grady ("NYPD Blue") will also be at the tables.
The format will follow the usual 'Poker Royale' format, with the captains picking three players for each tournament segment. Each player will play three tournaments and earn points toward the finale, where the team that has amassed the most points will hold a chip advantage as the final event is played out.
This one could be more serious than you might think. James Woods has a tremendous competitive streak and has played well in many poker games and tournaments in both the World Series and the WPT. Laak, for all of his antics at the felt, is also a highly driven and tremendously skilled player who cannot be overlooked. Both captains have chosen, as well, poker champions who won't take losing lightly. The battle will rage and who will take the crown? It's time to find out starting October 7th, when 'The James Woods Gang' takes on 'The Unabombers' on GSN's 'Poker Royale'!
Ed Note: Did you know that you don't have to download software to play at PokerRoom.com go ahead and sign up - your wife will never know!!