PokerPro Advances As It Grows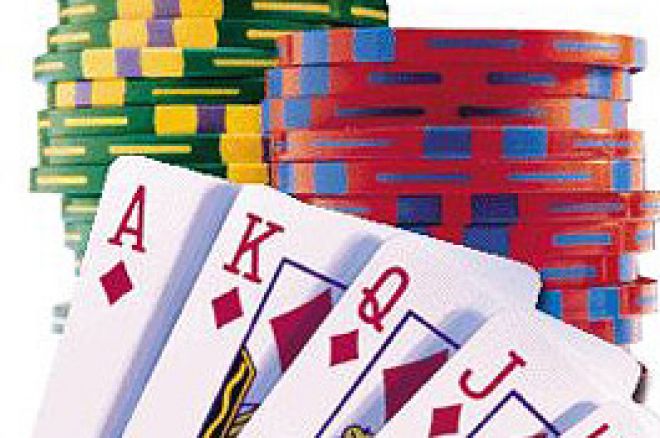 A little over a month ago, I took a look at the premiere issue of PokerPro Magazine. At that time, I pointed out some shortfalls that the magazine had, especially their lack of timeliness with articles and editorial flubs with photo placement. One thing I can say now as I have perused their second edition is they are making some excellent moves toward meeting a poker player's wants in a magazine. They have also made a remarkable improvement in just one issue!
The second issue, with poker champion Phil Gordon on the cover, in all reality should have been their first issue. It shows tightness in the editing, which was something they lacked in the premiere issue, and is chocked full of timely writing and interesting articles. These improvements are directly from the hands-on management and drive for excellence showed by their publisher Dan Jacobs.
Jacobs has to be applauded for making the improvements to PokerPro when he saw the need. I spoke with him recently regarding the startup of the magazine and he was excited with the growth of the magazine in just two issues. "We doubled our circulation from the first issue to the second. There were over 100,000 copies printed on the second issue and we are looking at continuing that growth through the remainder of 2005 and into 2006."
One thing that I have noticed about the magazine was the wide distribution that the magazine had. To be honest, I have noticed the magazine EVERYWHERE I went, which is a great feat for such a new startup magazine. This is something that Jacobs and his Vice President of marketing Will Jordan have been very active in. "We have been able to capture distribution deals with over 150 outlets, which is a remarkable achievement for a new magazine," reported Jacobs. "We have been able to secure our newsstand circulation with such outlets as Kmart, Wal-Mart, CVS, Albertson's, Publix, Circle K, and Krogers, among others. This will also be very important to continuing to increase our readership as time goes on" I know I bought my issue at my local Barnes & Nobles and have noticed it as well in other major bookstores as well.
They also seem to know what the players are looking for in a magazine. Both Jacobs and Jordan are poker players themselves and hear what the people are saying firsthand. "We know our audience," stated Jacobs. "Poker is becoming recognized as a sport, rather than simply a facet of gaming. America's long love affair with sports is legendary, and the rest of the world, too, is wild for sports. Poker, however, is a sport one can excel at without being seven feet tall, brawny and muscular, or otherwise physically superior. It's an "equal opportunity sport," one that anyone, young or old, male or female, hefty or reedy or even physically disabled can succeed at."
Jacobs also has assembled a great editorial staff to drive towards the goal of becoming the predominant poker magazine. "We will give poker-playing readers the news, interviews, and features they want," Jacobs matter of factly stated. "Our Editor-in-Chief Lou Krieger, himself a poker pro, is the author of a number of books on the subject of poker. And our Managing Editor Cynthia MacGregor, who has authored 50 books, brings over 20 years of magazine editing experience to her work on PokerPro. Between these two, we feel we have the editorial staff to take PokerPro to prominence in the poker magazine community."
Lou Krieger and Cynthia MacGregor seem to have made their impact immediately on the second issue of PokerPro. As I stated before, they have made the magazine much more streamlined and packed the second issue with some great work from a variety of writers. These articles are timely, well done and hopefully the new editors will continue to bring this same level of excellence to future issues.
The second issue is full of informative interviews with many players on the circuit today. Cover boy Phil Gordon's interview focused on many aspects of not only his poker life but his life in general, and the other interviews with Phil Laak, WSOP Ladies' Champ Jennifer Tilly, Daniel Negreanu and many others are fun and informative. There are some excellent tactical discussions as well with former World Champion Dan Harrington regarding tells and Layne Flack on the art of bluffing. These are definitely worth the read in the magazine.
Where the first issue was a very scattershot production, the second issue has blasted that one out of the water! This latest issue is exactly what a poker magazine should be, from the looks at the players to the coverage of the latest tournament happenings to the peripheral of the poker world (an article on "illegal" poker chips from underground card rooms and casinos was especially interesting). The entirety of the staff at PokerPro, from Jacobs and Jordan at the top to Lou Krieger and Cynthia MacGregor on the front lines of the editorial staff to the writers, have brought PokerPro rocketing upwards and show a wealth of potential. I have to admit I am going to continue to read PokerPro if they can continue this drive towards excellence that they have shown with their second issue!