Titan Looks To Become Poker Giant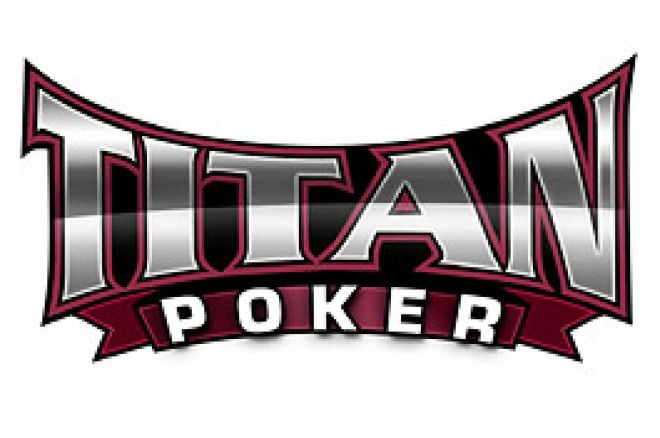 There is a new poker room making waves in the online gaming community and that is no little feat these days considering all of the new sites in the poker sector. Titan Poker is the latest addition to the poker landscape and if its September 1 debut is any indication, Titan has a good chance of living up to its name and become a giant in the industry.
Thanks to an exclusive licensing agreement with Casino Partners and Traffic Sales, Titan is set to capitalize on the poker boom and the momentum of the steadily growing industry. Having already found success with its previous client, Noble Poker (Casino Partners and Sales Traffic was the sole marketer of Noble Poker until its recent buyout by Empire Online), Casino Partners and Traffic Sales has become well-known thanks to its high pay-outs and aggressive marketing tactics.
According to the CEO of the poker division of Casino Partners Michael Katz, the team is ready for the challenge of taking another poker site into the economic stratosphere. "With our proven track record of success with Noble, we have no doubts that we'll be able to make a grand entry into the market with Titan poker," Katz said in a recent press release.
Heavily backed by owners, Titan is set to start where Noble left off and if the economic commitment to site from its owners is any indication, it won't be long before Titan ascends the ranks of online poker sites. "The owners of Titan Poker are serious players in the field of online poker. There is a high budget exceeding double figures in millions, set aside for the first year of marketing Titan Poker. The campaigns will include television, print, Internet, and of course, great poker tournaments," Katz said.
The site has already seen an influx of players since its debut and is growing steadily day by day thanks to its playability and large tournament prizes. Like Noble, Titan will offer also offer a series of progressive tournaments that will payout $15,000 (Maui) and $25,000 (Rio) for players that win five and six consecutive, 10-player Sit'n'Gos, respectively, as well as $1,000 Freerolls for new depositors.
In addition to its promotions, Titan features state of the art 3D graphics and is following the mantra of Noble Poker by offering high quality customer service and technical support.
Ed Note: We feel you should be playing at Titan Poker Join today.