Bluff Magazine Adds Two Great Minds To Writer's List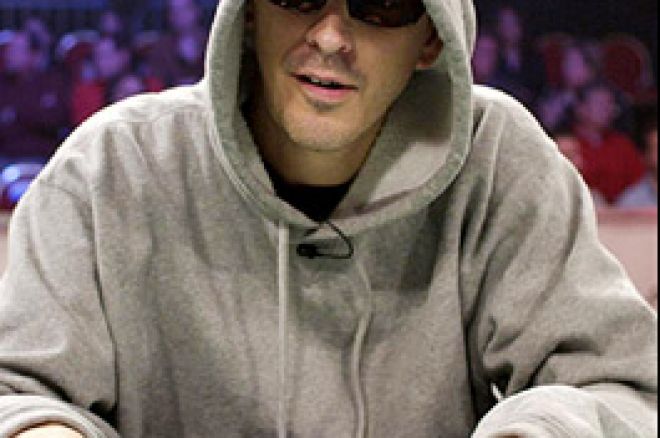 One magazine that has made a sizeable impact on the poker world has been Bluff Magazine. With an already formidable host of writers, including professionals Josh Arieh, Phil Gordon and Antonio Sandier (among others), Bluff has now been able to add a couple more extremely recognizable faces and qualified poker minds to the Bluff team by announcing that Mike Caro and Phil Laak will be joining their writing corps.
Mike Caro, called "The Mad Genius of Poker," is a prolific writer whose history in the game of poker is legendary. Besides writing one of the most insightful poker psychology books in history, "Mike Caro's Book of Tells," he also contributed a noteworthy chapter to the original Super/System, Doyle Brunson's seminal work on how to play poker. He has continued to play poker at a world class level and has branched off as well into his own institution of poker education, the Mike Caro University of Poker, Gaming and Life Strategy. With his knowledge of statistics, mathematics and the human condition, Caro should have much to say with his writings in the magazine.
Phil Laak, known as "The Unabomber" because of his unmistakable attire at the felt, is one of the most colorful characters that is in the game today. Belying that look, Laak is also one of the best players in the game today. He has a relentlessly aggressive style that continues to befuddle those that come against him. His contribution to Bluff will be a running commentary on life as "The Unabomber", which should provide for some interesting reading!
"We are thrilled to have Mike and Phil on board," commented Bluff editor Michael Caselli. "Their poker expertise notwithstanding, they are undeniably the two most colorful, interesting and absolutely crazy characters you'll come across in the world of poker. They're going to fit right in."
Bluff Magazine has been one of the best of the current crop of poker magazines that have come out since the boom in poker has begun. It has a staff of writers that would challenge even the industry standard, CardPlayer Magazine, and it should be interesting to see where they will go. With a multitude of magazines on the market, the quality ones will survive. Bluff has to be looked at as being in that category and, even before these latest writing additions, could have quite a bit to say on the world of poker today!
Ed Note: No Bluff, its great to play at Pacific Poker