Cameron Diaz Has Fallen For Poker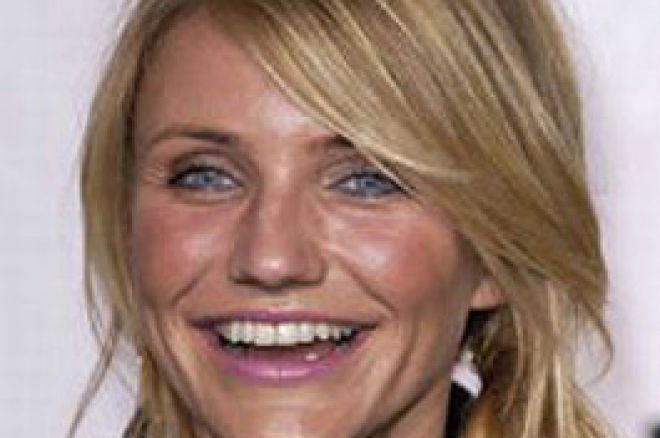 Everyone knows that poker is the latest "Hollywood" celebrity fad. What people don't realize is that these star converts to the game are falling in love with the game in the same manner as everyone else. The latest preacher at the poker pulpit is Charlie's Angels star, Cameron Diaz.
According to a Contactmusic.com feature, Diaz credits talk-show host Ellen DeGeneres with giving her this new outlook on life and more importantly, a new creative outlet for the already successful actress. According to Diaz, Degeneres introduced both her and her boyfriend Justin Timberlake to the game and the rest is history.
"I remember the fateful night (DeGeneres introduced me to the game) as well. I remember the phone call: 'Come on over and play Texas hold'Em.' I said, 'I don't know how to play Texas Hold'Em.' She was like, 'None of us do, come on over.'"
Apparently that game was the genesis of Diaz's inner poker monster. "I took everyone's money that night."
Now she seeks games all of the time. "I'm addicted to it. I do like the casino a bit. I find myself at a casino every once in a while just walking through going, 'What am I doing here?' That's so desperate - I'm in Tunica, Mississippi (at casinos)."
Diaz has shown some aptitude for the game, scoring a second-place finish in a recent re-buy event. Despite still being a novice, Diaz recognizes she has a flare for the game. "I took second (place), but I actually won because I never bought back into the tournament. The guy who beat me bought back in like five times."
Only time will tell if Diaz can duplicate the World Poker Tour and World Series of Poker titles owned by another actress, the reigning queen of poker, Jennifer Tilly.
Ed Note: Do you own a Mac? You can play online anytime you want at Pokerroom.com