Fox Poker Club Gives London First Fully Licensed Poker Room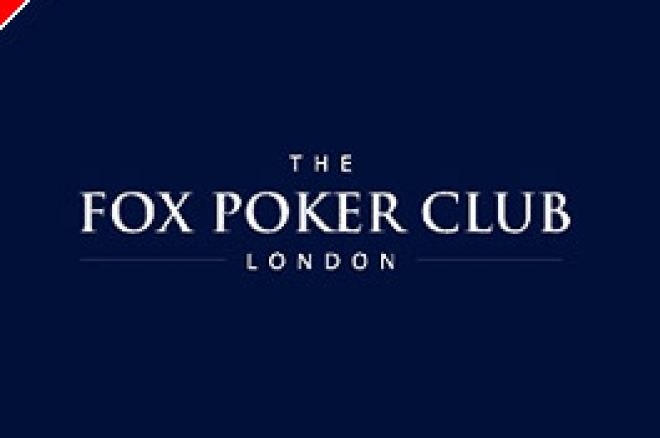 England has always been at the forefront of promoting commercial industry in Europe and when it comes to poker, they are blazing new trails for the global marketplace. With poker companies like PartyGaming and 888 going public with recent flotations on the London Stock Exchange, the poker business climate has turned into raging pressure cooker.
The competition for the English players money is fierce and although a majority of the poker business has been taken place online, a new contender from the real world is stepping into the burgeoning poker arena and will become London's first fully licensed card room.
The Fox Poker Club is making waves in the English gaming community with its application for a casino license. In what seems to be an already done deal, the Gaming Board of Great Britain will give its stamp of approval to the Mayfair-based, member's only poker club. The exclusive club is set to open its doors in early 2006.
Situated in a picturesque Georgian townhouse, the venue is set to have one of the largest card rooms in London and features a fully-equipped television studio called the "Platinum Room." The room will host high stakes no limit cash games and will be the location of the final tables for major tournaments. Members will be able to watch the live games from the bar and lounge areas on the latest flat-screen televisions.
The new club is located next to its sister club, The Fox Club, an exclusive private members club, and is housed in a stunning five-storey townhouse that dates back to the 1800s when Charles Fox, whose name still remains with the clubs, resided there.
According to a club press release, co-founder Chris North feels working within the boundaries of the law was is important as providing great poker action. "We wanted to open a club dedicated to poker that was legally allowed to offer the full range of poker properly regulated and in a secure environment."
Co-founder Brian Mattingly also cited the club's dedication to poker as its highest priority. "The Fox Poker Club is owned and run by poker fans, for poker fans and we aim to make it the number one destination of choice for the capital's poker players."
Due to the club's size, there are limited membership opportunities so those interested in joining are encouraged to sign-up through a pre-registration form on the club's website, foxclubpoker.com.
Ed note: Are you London now? Want to play with only European players? No American depositors allowed at William Hill