Kayak Interactive and Verizon Join the Wireless Poker Battle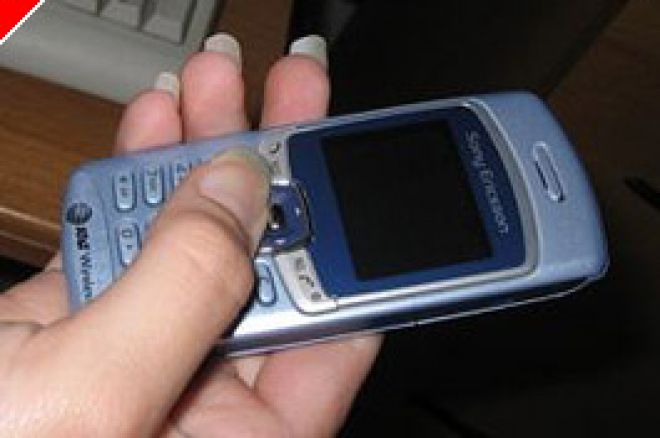 The battle for wireless poker supremacy has reached new heights with the recent announcement from Kayak Interactive and Verizon Wireless, the nation's leading wireless service provider. The companies have joined forces to bring Verizon's Get It Now customers, the next generation of gaming with Poker Superstars, a new interactive game based on the popular Fox Sports Net (FSN) poker broadcasts.
This is the first move into the wireless poker market for Kayak Interactive, who is known more as a global mobile entertainment publisher than as a poker-based entertainment provider. The company's partnership with Verizon signifies another major move in the poker telecommunications industry as the big players in the field try to secure a profitable customer base.
According to Kayak Interactive president and CEO Keith McCurdy, the new venture is a perfect fit for poker players. "Poker Superstars is a fantastic way to keep your poker club alive. Whether you want to test your mettle against the pros or your friends, Poker Superstars offers Verizon Wireless Get It Now customers the ability to engage in friendly or cut-throat competition."
The Poker Superstars program gives players a chance to have what Kayak Interactive suggests is the ultimate all-star Texas Hold'em experience." Players will be able to compete at the virtual tables alongside legendary pros such as Johnny Chan and the incomparable Doyle Brunson.
Players start the competition by creating their own profile and likeness. They can then join the action at the tables with other competitors. Players have the opportunity to adjust their game on the fly as they compete with seven other players at the table. To ensure long-term playability, Poker Superstars features 12 avatars with varying levels of Artificial Intelligence (AI) and reality-based player personalities.
In addition to the changing play levels of the characters, Poker Superstars offers several other options to keep things interesting. The game also delivers a number of personalization features that make the game-play more realistic, including Auto Buddy Match, In-game chat, a Hall of Fame; player rankings, ratings, and access to public and private rooms.
Poker fans can purchase and download Poker Superstars from the virtual Verizon Get It Now store for $3.99 and is available for play on a variety of Get It Now-enabled phones.
Ed note: Play with wires (or not) at home at Party Poker