Poker Ace Joins TASER to Raise Money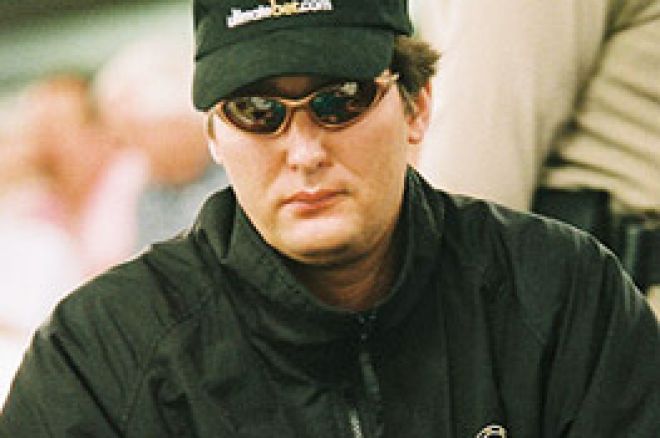 The "Poker Brat" is known for his table rantings and his antics, but one thing is for sure, his heart is in the right place. Phil Hellmuth has been a staunch advocate of charity work and has raised money for several different charities in the past.
Hellmuth is once again at the center of attention of another noble cause, as he lends his talents and presence to the TASER Foundation poker tournament scheduled for Saturday November 5, 2005. Held at TASER International headquarters in Scottsdale, AZ, the event is set to raise money for the families of fallen police officers.
Joining Hellmuth in participating in the event are sponsors, the Poker Players Alliance, GT Distributors Inc of Austin, TX and Dittus Communications of Washington, DC.
Twenty lucky players will get the chance to play against Hellmuth, one of the modern legends of the poker, in a No Limit Texas Hold'em tournament. There is consolation for the other 100 or so players as Hellmuth lends his knowledge to the group, while they are playing in a general tournament. There are prizes for the top ten finishers as well.
According to executive director of the TASER Foundation, Gerry Anderson, with a card shark like Hellmuth in the waters, the event will be a blast. "This is a unique opportunity to meet one of the best professional poker players in the world, learn tips and strategies and test your own poker skills all while supporting the families of those who have paid the ultimate price."
Anderson expressed the gratefulness of the TASER Foundation for Hellmuth's participation in a recent press release. "With Phil Hellmuth's support, we anticipate an exciting and successful event to support our fallen officers."
According to estimates, more than 150 police officers are killed in the line of duty every year. The average age of these valiant and selfless cops is just 37 and often leaves a terrible wake of heartache and financial struggles for their families.
The TASER Foundation answers the call of these needy families and distributes memorial grants to the families of fallen officers in the United States and Canada through donations and initial endowment of $1,000,000, half of which was raised by company employees. TASER International, the makers of the device used by police, military, private security, and the public, that renders attackers incapacitated, matched the money raised by employees and established the TASER Foundation to help families of fallen officers.
Ed note: Phil plays at Ultimate Bet go there, and sign up today....