Poker TV Review - Full Tilt: Learn From the Pros.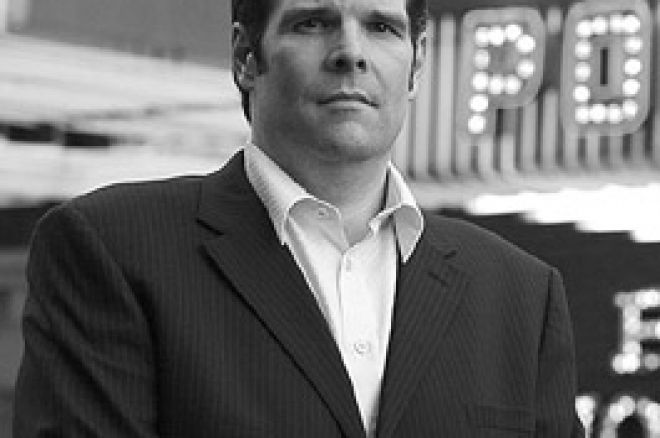 As I have mentioned a number of times in my column, or various stories I've written here, despite the sheer amount of poker on U.S. television these days, I believe there is room for a lot more. Tournaments on TV are getting a little thin, and indeed many of the ones with low production value are impossible to watch, even if there are really compelling players, or storylines involved.
There is, however, a lot of room for programming around poker. Lifestyle, instruction, analysis...there is a lot of room for programming that can grow around a game as hot as poker is right now. The golf craze in the 1990's created the Golf Channel, and I hope that someday we will see that here for poker.
For now, we will have to live with whatever the cable sports networks, and lifestyle channels will give us. The latest offering in from Fox Sports, is "Full Tilt Presents: Learn from the pros."
Full Tilt clearly has the biggest stable of high profile pros, and from my experience, Full Tilt seem to have their head on straight when it comes to well executed marketing ideas. So, here we have this new show, which promises to bring instruction and insight from these top pros into your living room.
Each program has a specific topic (the first episode's topic was "The All In", the next episode was "Bluffing"), and the discussion is loosely based around the topic of the night. Hosted by Fox Sports anchor Chris Rose (aka "Ryan Sportscrest"), and top pro Howard Lederer, the show begins with an instructional segment from Lederer, and moves into a round table discussion with some of the top pros in the game.
Lederer is a natural teacher. His nickname 'The Professor' is apropos, and he is very good at explaining concepts without going over the heads of the casual viewer/player. Although his delivery is a bit stiff, you really get the sense that he knows more than you, but isn't afraid to share a lot of that knowledge with you, and does so in a manner that makes you comfortable.
For me, the best part of the show is the 'round table' segment at the end. In the episodes I saw, the round table included Phil Ivey, Jen Harman, Layne Flack, Chris Ferguson, Lederer, and Rose. The round table provided a more casual environment, and you got a small sense of what these great players were like as people, while hearing their thoughts on a variety of poker topics.
There are also short segments with guest players talking about certain topics. For me, this was the genius move on Full Tilt's part. Having Phil Hellmuth, or Daniel Negreanu on your show is definitely a nice perk for the show. Strategically placing a Full Tilt poster on the wall over their shoulder while they speak is pretty damn shrewd. Brand association, anyone?
Overall, I think Full Tilt: Learn From the Pros is worth a try. I don't know that the experienced player would get a lot of revelations out of it game play wise, but the show definitely shows poker, and poker players in a good light....and that is a good thing.
PS - Memo to TV poker people - We don't need to see Chris Ferguson throwing playing cards through vegetables anymore. Thank You.
Ed Note: Learn by playing against them at Full Tilt