Poker Takes To The Air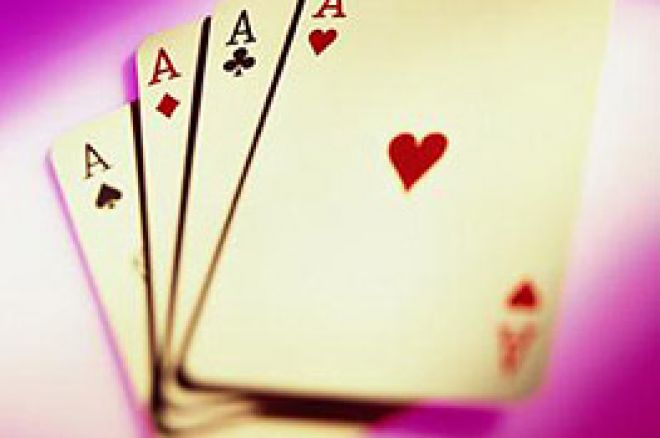 If you take a look around the planet today, poker has permeated the fabric of worldwide life. If its isn't on television as one of the multitude of professional poker tournaments or celebrity gatherings, people are online playing the game. Bookstores are flooded with new poker manuals and magazines proliferate the racks. There are even poker programs on the radio! Now, poker has stepped into the wild blue yonder.
The World Poker Exchange announced last Friday that they have entered into an exclusive deal with USAirways, an American airline carrier, to broadcast poker tutorial programming. For those that have never flown with USAirways, the airline has in-flight television with their award winning Overture network and the World Poker Exchange will provide ninety second spots on the game of poker that will be broadcast on all video-equipped flights that last longer than two hours. These instructional segments are taken from the World Poker Exchange's new tutorial DVD series "In The Minds Of Poker Pros".
There will be nearly 400,000 patrons that will see the spots monthly, flying from such American cities as New York, Los Angeles, Philadelphia, Washington D. C., Atlanta, Pittsburgh, Baltimore and San Diego. There are fifteen spots set up to run, featuring some of the best minds in the game giving valuable poker play insight and strategies during the flights. Such well-known players as David Sklansky, Todd Brunson and Mike "The Mouth" Matusow, all World Series of Poker bracelet holders, will offer their pointers and analysis of real life poker hands and situations and pointers on how to play various hands.
"The World Poker Exchange is proud to be the first multi-player online poker company to offer poker fans instructional tips while aloft," commented Haden Ware, managing director of the World Poker Exchange. "We offer the most comprehensive way to learn the game of poker and to hone game play skills via worldpx.com, our new instructional DVD series or at 30,000 feet with USAirways," Ware added.
It is definitely a unique approach to broadening the appeal of the game of poker. It is also a very real statement to the reach of the game of poker today. What used to be only seen in the casinos, and even then for some time it was hard to see, has now become a worldwide game and a cultural phenomenon! I guess now I'll have to stay awake during my flights so that I can improve my game while I am in the air!
Ed note: Are you in the UK? Want to play with only European players? No American depositors allowed at William Hill