Police Bust Poker Club After A-rod Stops In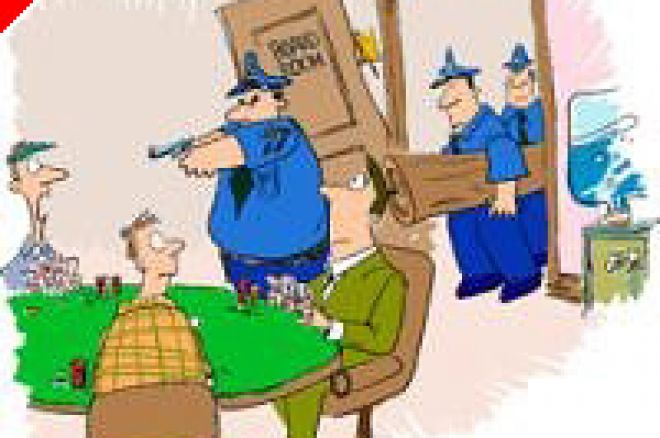 Card clubs in New York have now found the kiss of death, or at least the end of business. Three clubs have been raided after celebrities or poker stars have made appearances seeking action with other club members. Unfortunately, the latest victims of the "Paparazzi-Effect" took a beating late Friday night, when cops shut down the venue and arrested 13 people and seizing $56,000.
The Broadway Club, who recently hosted the likes of New York Yankee shortstop Alex Rodriquez and poker pro Phil Hellmuth, is the third club to get shut down since early May. Ironically, all three of the raids occurred after well-known celebrities/athletes were caught getting in on some action by the tabloids.
According to a recent New York Times article, the latest raid came after there was a complaint of someone flashing a gun at the club, which is located on West 25th Street in the Flatiron district.
According to patrons of the club, there was nothing shady about the place. The poker room consisted of a large room with six tables and a glass-encased private room for high stakes and high rollers. The walls were lined with plasma television so players could keep up with sports action. The club even made smokers go into a separate room. There was also no liquor allowed on the premises.
According to New York prosecutors it is not illegal to play poker for money, but it is illegal to profit from it. The Broadway club charged players between $3-$8 "rent," every half an hour. Club owners have argued that there is nothing illegal about charging rent for space and that they do not profit from the money wagered at the tables. Police on the other hand have argued that the rental fees are illegal and are seen as promoting gambling.
According to players, at least a dozen officers entered the club around 11 p.m. and began questioning patrons while explaining that they were there to arrest employees only. The cops asked players a number of questions before letting them go.
Unfortunately for the club, a police officer armed with a sledgehammer and a crowbar, went to town and returned exclaiming, "We got the piggy bank." The officers also found marijuana inside the club but didn't release how much was found.
Titan Poker are our newest room. Check them out.