Police Raid Italian Poker Open - I Was There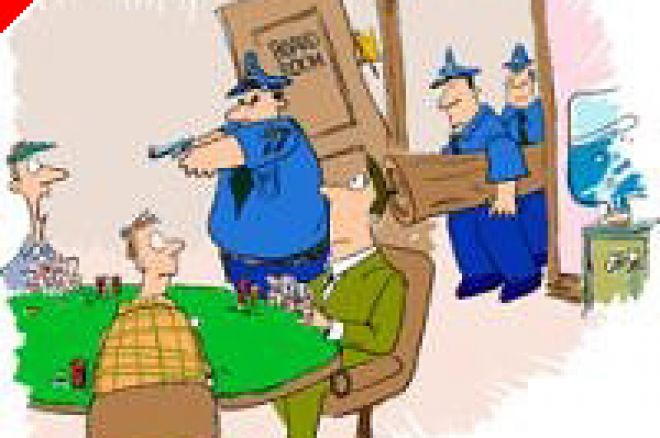 The legality of poker in Italy was brought into question again last weekend when the European Ranking festival in Amalfi was raided by the police.
On day four of the festival, with the final table of the Pot Limit Omaha about to take place, the Carabinieri (Italian police force) stormed Hotel Club Due Torri, the venue for the five day festival, and demanded all play be stopped immediately. In a calm, almost surreal fashion players moved away from tables and gathered in small groups around the large function room. Several armed police, in plain clothes and uniform, set about long discussions with the event organisers.
The festival was swarming with players from all over Europe, with precious European ranking points on offer from the €750 main event which was due to take place the following afternoon. Many of these players had already registered and were very concerned to see all the registration money, chips, cards and all poker paraphernalia boxed up and taken away by the police in the early hours of the morning. Like a scene from the illegal gambling dens of yesteryear, many players were hiding chips and money in their socks to avoid confiscation. It was left to the organisers and festival sponsors to explain to the crowd of tired and increasingly angry players what the situation was. The festival was illegal and the main event would not go ahead.
Refunds were given to players the following morning and a more relaxed atmosphere ensued. Although the disappointment was hugely apparent it was clear that many were relieved to be sitting in the hotel eating breakfast, rather than the local police cells.
Rumours suggest a disgruntled player informed the police of the event, others suggested mafia involvement. More likely is the organisers knew this festival was against Italian law but went ahead anyway, in the hope that the majority, or all, of the play would complete before the police got on the scent.
The first Amalfi Poker Open may well be the last. This would be a terrible shame, as this scenic venue is a superb location for poker. Up until the police raid the action was intense, with plenty of side action and even a low-cost sit & go tournament was taking place for the players wives.
Ed Note:Noble Poker has 6 handed single table tournaments that we think are easy pickins...get in on the action