PPT Second Season Changed to 2006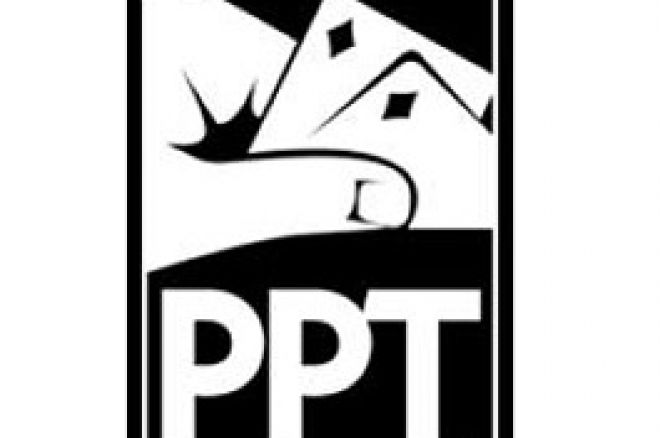 The continued saga of the Professional Poker Tour continues to unfold moment by moment, but the second season of the all-star poker event will kick back into action in May of 2006.
The second season was in question as to whether it would even start or not. As World Poker Tour Enterprises attempts to find a television outlet for the exclusive first season of the PPT, plans for the second season have been very much up in the air. But with the fourth season of the World Poker Tour currently running strong, WPT Enterprises knew that they would have to make plans for the PPT.
In the first season, the inaugural event of the PPT was held in November 2004 at Foxwoods during the World Poker Open, which was captured by John Juanda. Foxwoods, somewhat presumptuously, scheduled the first stop of the second season as part of the upcoming tournament as well for 2005. It was perhaps something they should have asked WPT Enterprises about.
In an official statement on their website, WPT Enterprises clears up any misconceptions with a statement that the tour will kick off its second season in May 2006, instead of by the Foxwoods schedule. I confirmed this when I asked Aimee Lirette, the media liaison for the World Poker Tour, during the opening day of the Doyle Brunson North American Poker Championship on Tuesday. "It's simply a scheduling issue," she stated. "The Professional Poker Tour will be returning to action in May of next year, instead of as Foxwoods had it scheduled."
The PPT has a world of potential and is what the majority of people in the television poker world would love to see. The tremendous star power that the tournaments bring would be golden to poker programming and would be the shows that many would love to see. With a firm announcement on the second season of the PPT, WPT Enterprises is showing their commitment to the tour and, hopefully through their hard work, will find a home for the Professional Poker Tour. It will be great to see the PPT return in 2006 and even better once it gets its outlet.
Ed Note: Poker Stars have our highest rated tournaments, find out why