888.com Continue to see Growth in Poker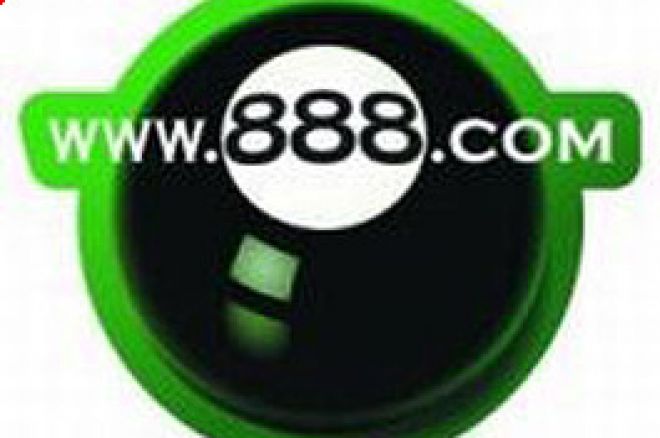 The poker world is still growing according to online gaming casino and poker room, 888. In a recent press release earlier this week, the company announced a 56 percent increase in overall third quarter revenue.
This news has received a warm response from many in the gaming industry as the last several weeks of trading have been marred by violent fluctuations in the stock markets overseas.
The positive numbers are extremely important for the recently-floated 888, who suffered a minor stock value setback in its September debut, thanks to PartyGaming's comments that the industry was slowing.
According to 888's chief executive, John Anderson, the economic forecast for the industry wasn't completely accurate. "As we said to all the investors that asked that question, I thought that it was a company-specific issue and not an industry-specific issue, and I think that has been borne out to be correct."
888 had a tremendous three months leading up to September 30, as it saw its revenue rise 56 percent to $70 million, while its poker room revenue's alone rose 178 percent to $29.5 million.
888 strong performance is also steadying the performance of other poker companies as investors begin to move back to the gaming sector. According to Altium Securites analyst Greg Feehely, the time might just be right to invest again. "This suggests that the online poker market is either growing more strongly than PartyGaming would have us believe, or that 888.com is taking market share, possibly both."
Feehely isn't the only analyst recommending 888 stock as well as other poker-based stocks, Bridgewell Securities analyst, Charles Wilson, also thinks gaming stocks are back to being a good investment. "The robust Q3 statement for 888 should also help restore the market's confidence in the online gaming sector."
Ed Note: Heads up is the purest form of poker. Great heads up action always at Pacific Poker