Dr J No Slam Dunk at the Poker Table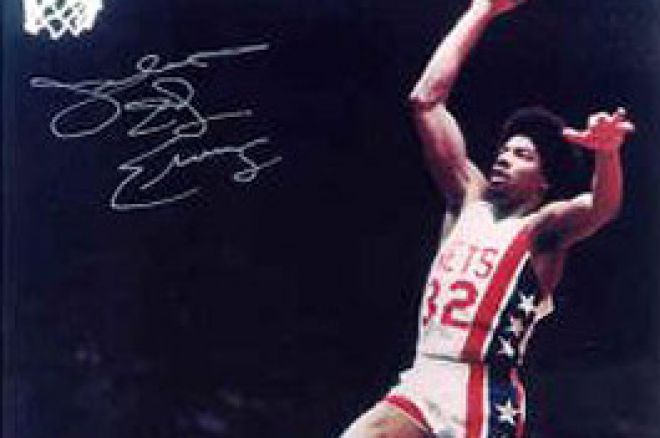 London's Sportingbet is the world's largest publicly traded online, betting, and gaming company in the world. There are very few avenues in the industry that they have not pursued and now their hoping to further solidify its positions on U.S. soil.
Sportingbet's latest attempt to draw attention to its flagship brand, Sportsbook.com, featured a basketball star-filled poker tournament as the Star Fish Resort in Trelawney, Jamaica. Held during the National Basketball Retired Players Association's Legends of Basketball (NBRPA) meeting.
The tournament was anything but short on former NBA talent as players like the legendary Julius 'Dr. J' Erving and Moses Malone leading the action. The former NBA-title winning Philadelphia 76ers, couldn't find the same luck at the tables as they did on the floor in their championship 1982-83 season. Both fell victim to early elimination in the tournament. The tournament's eventual winner was former Houston Rocket, Cliff Meely.
According to Sportsbook.com's marketing manager, Alex Czajkowski, a good time was had by all. "Sportsbook.com is thrilled to have sponsored this event with the NBRPA. This poker tournament was a highlight of the weekend for a lot of these players. They had a great time with Sportsbook.com and we hope to do it again in the future."
The NBRPA is an Association consisting of over 1,000 retired players from the NBA, ABA and Harlem Globetrotters. The group helps players avoid the pitfalls of post-NBA life and provides a support system that helps keep players from having to rely on their poker winnings to stay financially secure.
Ed note: Party Poker have multiple tables available at every limit, 24 hours a day.