Giving Back Through Poker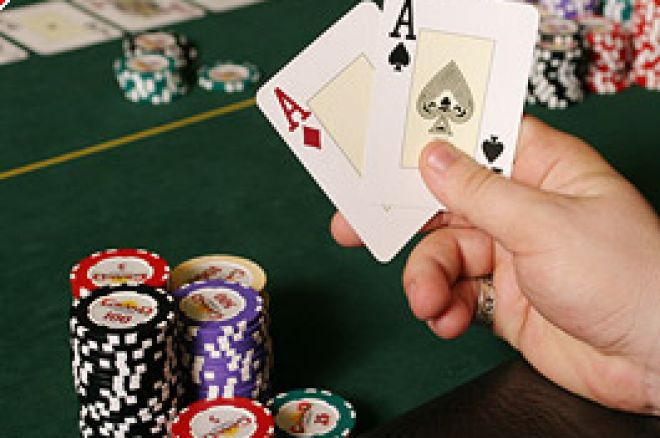 With all of the money being made with online poker, it seems only right that a group would finally developed a site that would focus specifically on raising money for worthy causes. That time has finally come as BenefitPoker.org, recently became the first non-profit organization to tackle the online market and will offer the only charity-dedicated site in the world.
By giving charities a no-brainer, in that the charities face no financial risk by having a tournament on the site, groups are lining up to gain much-needed economic support that they might not have received otherwise. Over 80 percent of all funds generated during online poker tournaments are donated directly to charities like the beneficiary of the site's first tournament, Operation Oz Kids USA.
The initial tournament dollars from the November 29, 2005 event, are earmarked for a young Australian boy named Dylan Hartung, a 7-year-old Australian boy receiving treatment in New York City for Stage IV Neuroblastoma.
According to the Cancerindex.org, Neuroblastoma is one of the most common solid tumors of early childhood and is usually found in babies or young children. The disease originates in the adrenal medulla or other sites of sympathetic nervous tissue. The most common site is the abdomen (near the adrenal gland) but can also be found in the chest, neck, pelvis, or other sites. Most patients face with this illness have widespread disease upon diagnosis.
Benefit Poker's executive director, Michael Perrier believes that the site will have an impact on the charities involved and on the lives of people like young Dylan. "Many charities are faced with significant coasts and risks when putting together fundraising efforts. Whether the client is a charity that wants to run a tournament using their donor lists or a corporation that would like to offer its employees the opportunity to raise funds in a unique and interesting way, BenefitPoker.org provides an online venue for fundraising with little cost associated."
Joining this noble cause is leading poker software developer, Excapsa Software Inc. The Toronto-based company has generously donated the online poker software used by BenefitPoker.org. The newest member of the Excapsa Poker Network will utilize the software company's 1.5 million player database to help fill event seats.
According to Excapsa's CEO Jim Ryan, the move is the company's way of giving needy charities much deserved relief. "We are proud to be able to include this site among our poker network and educate the online poker community about their many fundraising efforts. Excapsa has always been committed to giving back to our communities and have run many charity events for many causes."
For information on running an online tournament for your charity, contact the site at info@benefitpoker.org.