Three in a Row - Hachem Signs With PokerStars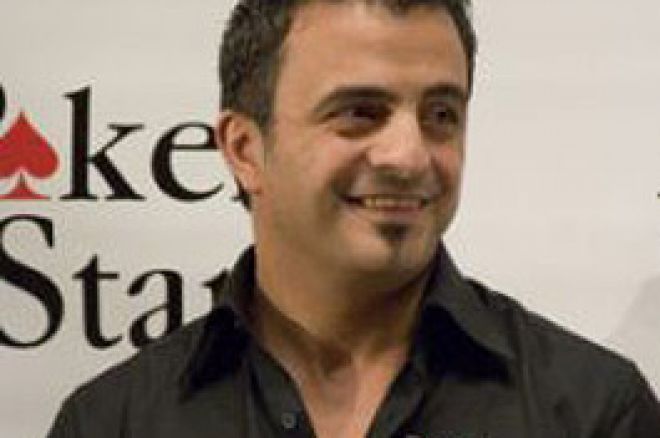 PokerStars has made a name for itself by hiring top-flight poker talent over the last couple of years. While other sites have focused on star power, PokerStars has gone after the "everyman" champion like poker's Cinderella-story Chris Moneymaker and the ever-friendly and personable Greg Raymer, both have beaten long odds to capture a World Series of Poker main event bracelet and title.
Joining these 'average Joe' champions is this year's winner, Joe Hachem of Australia. Unless you've been hiding behind a stacked deck of cards, you probably know that Hachem outlasted this year's monstrous field to take the WSOP title and the first place cash totaling $7.5 million (US).
Born in Lebanon, this 39-year-old, father of four had a host of jobs prior to his recent signing with PokerStars. He worked as both a stock broker and a chiropractor before turning to poker more seriously. Not long after starting his favorite hobby, Hachem decided to play more events and became a semi-pro.
According to a recent press release from PokerStars.com, Hachem spent a lot of this time playing a number of events on PokerStars.com and honed his skills on the online site as well as at live tournaments.
Hachem feels that PokerStars.com is the perfect fit for him. "Joining Team PokerStars is a natural decision from me. PokerStars.com is the site where I really picked up on the intricacies of tournament poker. The wide selection of tournaments and games is so great that I became a skilled player within a relatively short time frame. The truth is - I never would have even come to the World Series of Poker if my Aussie friend not qualified online at the site. PokerStars.com is the gateway to making poker dreams come true and becoming a world champion."
The signing of Hachem by PokerStars is a strong move that should help further cement the dreams of home game heroes all over the world. He's been on a whirlwind tour of various international media outlets and been a great spokesperson for the game.
"This entire experience has been a dream come true for me. To join Chris Moneymaker and Greg Raymer is a real honor. I hope that my association with PokerStars.com will encourage others out there to pursue their goals in life, whatever they may be. It sure worked out for me," Hachem said.
Ed Note: Join the 'triple crown' of World Champions at Poker Stars today