World Champion Hachem signs with William Morris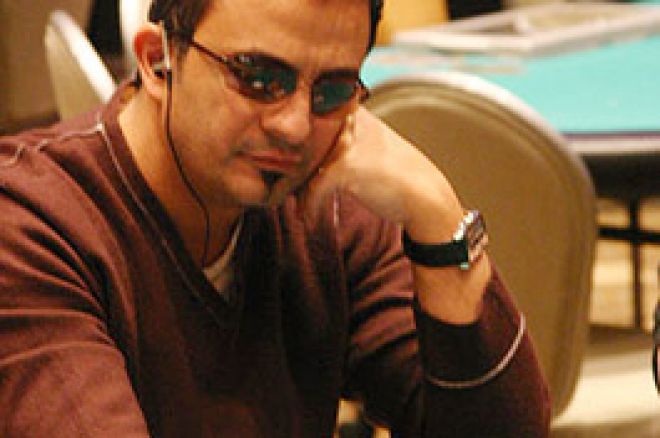 Things are changing in poker. The days of the back-room, smoke-filled games is primarily history as the poker explosion continues to catapult the game to the forefront of the sporting landscape.
Nowhere is this more evidenced than with the recent signing of 2005 World Series of Poker main event champion Joe Hachem to the roster of the William Morris Agency, one of oldest and most well-known talent agencies around the world.
Joining the likes of industry icons such as Eminem, Neil Simon, and Michelle Wei, Hachem will benefit from the company's immense commercial reach and the scope of their marketing ability.
The 39-year old from Melbourne, signed with the 107-year-old management firm despite being pursued by poker uber-agent, Brian Balsbaugh, agent for poker aces Phil Hellmuth and Daniel Negreanu, but decided that William Morris's global reach was a better fit.
"They are one of the biggest agencies in the world. They can open so many doors because of who they are and it impressed me that I would be their only poker player," Hachem said in a recent ESPN article.
Since winning, Hachem has been under the pressure of trying to figure out which way to go when it comes to marketing his million dollar victory. "So many people want a piece of you that you've got to be able to give the responsibility to someone else," Hachem said.
The perfectly timed signing comes on the heels of ESPN's recent broadcast of Hachem's WSOP victory, the William Morris Agency believes that Hachem has a strong brand value. "Poker is the new great sport. Joe has a great personality and we think he is going to have a successful career," said William Morris vice president of sports, Lon Rosen.
Having already signed a deal to be a Poker Stars representative, the William Morris Agency sees a bright future for the Aussie superstar. "We're looking at acting, merchandising and publishing. Poker is a huge business," Rosen said.
After joining the ranks of numerous movie, music, and acting stars, the only question now is when Hachem's first movie will be out.
Ed Note: Joe Hachem....Actor? Ask him yourself at Poker Stars