Party Poker (PartyGaming PLC) in Talks to Buy Empire Online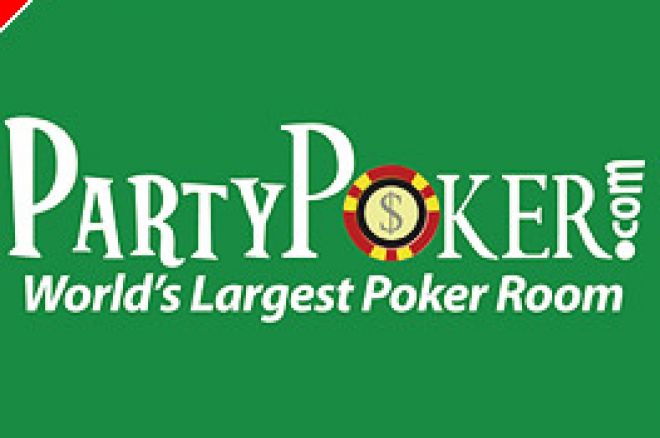 What a wild roller coaster ride the last month has been for Party Poker, and their former sister site Empire Poker. On October 9th, Party decided to 'cut off' its skins (sites that share their player pools with Party Poker players such as Empire Poker, Eurobet, and Interpoker), and keep its playing platform solely for its own (PartyPoker.com) players.
This led to much speculation among the online poker world, both from poker players, and industry players. Nearly right away, Empire issued a profit warning, saying that their profit would be off at least 10% because of the changes in their platform.
Since the plug was pulled, Empire shares were off as much as 62% from their price before the two player pools were disconnected. Since their low of 82p on October 18th, Empire shares had rebounded to 119p where they closed today, up 4% on the day.
The news that has everyone talking, and Empire's price jumping is that PartyGaming have entered into talks with Empire Online about acquiring its former 'skin'. The move was labeled a "Preliminary, non-binding approach to Empire" by PartyGaming brass.
The price being bandied around on the street is about 400 million Pound (about $708 million US). But, many analysts question whether this deal will happen.
Paul Leland, who covers the gaming sector for Seymour Price in London, had this to say to PokerNews about the bid "I would think Empire would be unlikely to accept a bid from Party based upon a share price created by a profit warning caused by Party, particularly now that Empire has the Noble/ClubDice operations."
The two sites have been so deeply integrated since their inceptions, that it seems that both would know intimate details of each others operations, and would have to speculate a lot less than most merger minded partners would.
"Any offer proposal would depend upon, in particular, PartyGaming being satisfied as to a number of material pre-conditions, including due diligence and the prospects for Empire's business." PartyGaming commented in a prepared statement
Our Two Cents: We do think this deal is going to happen. The stopping point, as always is going to be can the two come to a deal on price. The two parties know each other's businesses so intimately, and our sources indicate that Party's revenues have gone nothing but up since the October 9th disconnection, while Empire have issued two separate profit warnings.
This move, if it happens will make PartyPoker.com even more of an 800-pound gorilla in the jungle that is the online gaming world. Stay tuned to PokerNews.com for more updates on this breaking story.