Phil Ivey Makes Exclusive List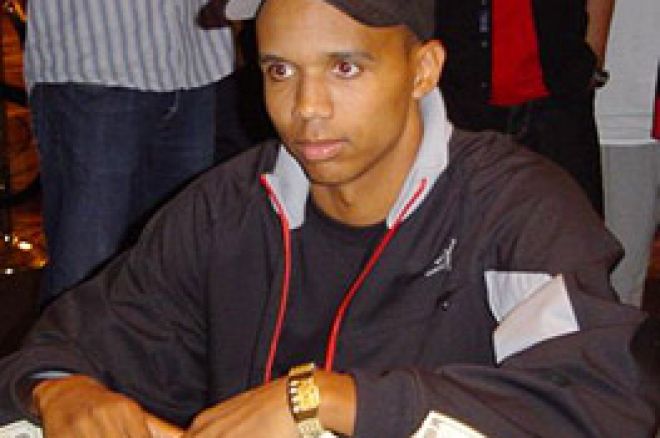 When it comes down to making an impact in the business, social or political world, you will rarely find poker players listed. In the past, poker was not as big a business as it is today and, thus, wasn't granted the respect that other vocations have been given. As poker has become big business in the last few years, that has been changing.
Both Barry Greenstein and Phil Gordon have received acclaim for their philanthropic endeavors, and now Phil Ivey can lay claim to a place on a very prestigious list of Americans. The magazine Black Enterprise recently named their "Hot List: America's Most Powerful Players Under 40" and, among the listings of business CEOs, actors, scientists and politicians was the now-familiar name of Phil Ivey.
Black Enterprise is one of the leading business magazines for African Americans and has been around since 1970. It provides business information and advice to approximately 3.8 million readers and is very much a part of the fabric of the business world. A look at the list of the "major players" under 40 years old is a fascinating glimpse at the diversity of the business world today.
Alongside golfer Tiger Woods, actress Halle Berry, model Tyra Banks and actor Will Smith were such influential voices as Sam Martin, the Vice President of HBO Films and Njema Frazier, a physicist with the National Nuclear Security Administration. Phil Ivey's inclusion among such a noted group is indicative of the prosperity of poker today.
Poker has become a world-wide phenomenon, with the purses reaching astronomical levels. Television has been a driving force to helping make it such, but no one can deny that Phil Ivey hasn't worked hard to make his way onto the Black Enterprise list. It will also be very helpful for Ivey in the sense that, after being recognized in such a manner, he should be the "face" of the future of not only poker but a driving force for bringing the game even further into the mainstream!
Many congratulations to Phil Ivey for the honor bestowed upon him! The issue featuring Phil and the select group is the December issue of Black Enterprise magazine, which should be in the stores now. The magazine will have full profiles of the honorees and, once the issue hits the stands, some more information about the article and the list should be on their website, blackenterprise.com. Be sure to take a look at the evolution and impact of the game today as Phil Ivey takes his place among the best that America has to offer!
Ed Note: Phil plays at Full Tilt Does that surprise you?