Poker Conference This Weekend at Foxwoods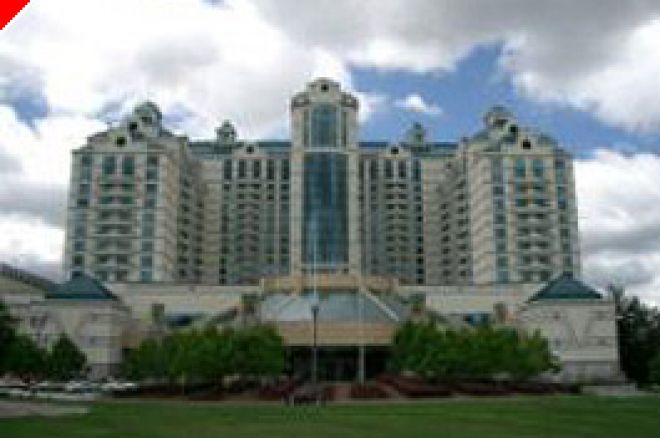 Elaine England takes her poker seriously. She'll travel miles from her Virginia home to play, watch or study at just about a drop of a dime.
This week the Virginia banker will be soaking it all up at the Sixth Annual World Poker Players Conference being held at the Foxwoods Casino in Connecticut. More than 100 players are expected Nov. 12 for all day conference of poker tips, money management, strategy sessions and talks on how to maximize your poker profits.
It will be a perfect setting for England.
"I always come away from these things with at least one piece of advice that improves my game," said England, who spends much of her non-conference time playing $20-40 split games. "The pros are very giving with their advice and you can easily run hands or strategy by them. They will talk to you in private and give all kinds of advice on position, river bets or money management."
Scheduled speakers at the event include Mike Caro, Clonie Gowen, Mark Gregorich, Kenna James, Lee Jones, Barry Tanenbaum, Robert Williamson, plus many others. Since the conference is held the day before the start of the World Poker Finals at Foxwoods, the casino should be loaded with pros from all over the world.
The target audience for this all day smorgasbord is poker players who want to improve, celebrity watchers and people who want to commiserate with, and tell bad beat stories to, other poker aficionados who share the passion.
Other topics to be covered include game selection, online play, the poker lifestyle and tournament advice. Limit hold'em and no-limit hold'em will be the main games discussed, however other forms of poker will be mentioned. There will be time for questions and answers at the end of each speaker's seminar, as well as time to interact with the speakers during breaks. There will be photo and autograph opportunities also.
"It's one thing to teach, but for me sometimes the best and most educational times I have is watching the pros as they play or conduct themselves," England said. "But when I bounce hands or plays off of them they only say one word over and over. AGGRESSION, AGGRESSION, AGGRESSION. They are right!"
The conference is being held at the Foxwoods Resort Casino, in Ledyard, Connecticut. Registration begins at 9 a.m. and the seminars begin at 10 a.m. Cost is $199 and includes meals. Call 888-999-4880 for more information or visit the website at cardplayercruises.com.
Ed note: Party Poker have multiple tables available at every limit, 24 hours a day.