More Poker Players Coming To Wireless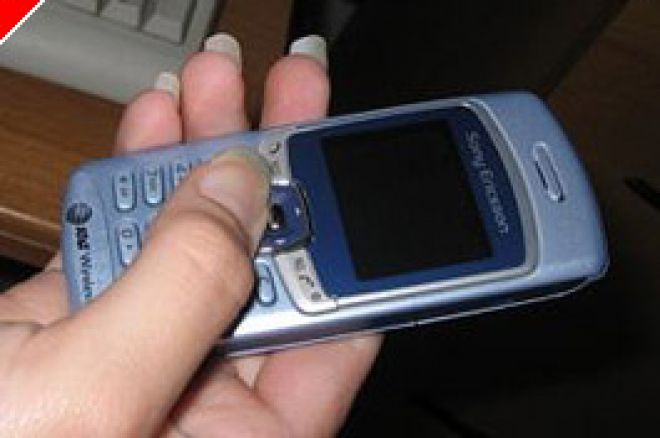 With the advent of cellular phones and their advancing technology, what has been lacking is the content that many would like to have with their mobile phone. Games are always nice, but what some want are specific ringtones or other special content that will individualize the experience. While there has been some poker players that are bringing themselves to the cell phone arena, more are now joining in.
Sport-Stuff.com announced on November 4th that it had signed three of the biggest names in the poker world to exclusive deals and indicated that there are more to come. Poker legend Men "The Master" Nguyen, 2004 World Series of Poker Championship Event runner-up David Williams and World Poker Tour "Ladies' Night I" runner-up Evelyn Ng all inked deals that will allow cellphone users to personalize their mobile devices with material from the poker players themselves. Sports-Stuff.com will produce and publish voice ringtones, ringbacks, voicemail greetings and wireless web sites featuring these players.
"Given the meteoric rise in the popularity of poker in the last few years, coupled with the growing demand for exciting wireless content, we felt that creating voice ringtones that featured the stars of the game was an excellent opportunity to capitalize on two growing markets," said Alex Murdoch, Director of Business Development for Sports-Stuff.com. President Kevin Day was also quick to comment on the addition of such a sterling cast. "Having such a talented group of players working closely with us is an exciting opportunity and we plan on taking full advantage of it by creating custom wireless web pages for these players so their many fans can keep up to date on tournament results, public appearances and the like," he added. To take a look at what Sports-Stuff is offering, check out their website at wireless-sport-stuff.com.
It is just another sign of not only the worldwide reach of the game of poker, but also of the marketability of today's poker superstars and the game itself. With Phil Hellmuth having his own poker game on the cellphone market (and with Howard Lederer and Annie Duke heading in that direction), the permeation of poker on television around the world, sponsorships from businesses outside of poker and the continued surge in numbers evident in today's tournament poker world, can the next phase of poker's evolution into a major sport be far behind?
Ed Note: We think Noble Poker have some cool things going on. Check them out, and sign up today.