Woman Poker Player Freerolls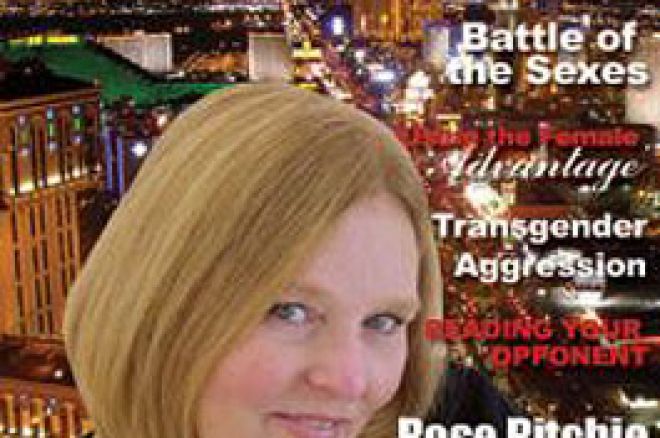 Women poker players are finally getting the recognition they deserve with the April debut of Woman Poker Player, the only lifestyle publication dedicated to women players.
Now, partly in thanks to its supportive customer base which has helped to double the magazine's circulation, the magazine is offering a series of $1,000 freerolls for its loyal readers.
The first tournament will be on Friday, November 25, 2005 and will be held on Titan Poker's site and is open to all players who sign up and participate in the discussions on the Woman Poker Player forums. Not only do women player's get a great chance to win some cool cash, but at no cost to enter, this is a chance for those less-experienced women players to get a chance to play in a well-paying tournament without risking their hard-earned money.
According to the magazine, over 25 percent of all players online are women and with more women playing "live" with every new day, the presence of women at the poker table has dramatically increased over the last two years. Possibly one of the best examples of this was the September Borgata Poker Open's Ladies Only event which drew over 500 women and the World Series of Poker Ladies event which drew 600 plus players.
According to Woman Poker Player publisher, Maryann Morrison, the freerolls are a way of further cementing its relationship with its readers. "We receive incredibly positive feedback on our publication from both our readers and advertisers. These freeroll tournaments will be a way to say thank you, along with offering an opportunity for some of our brick and mortar players to test their skills online."
Led by poker legend and editor-in-chief, Barbara Enright, Woman Poker Player looks as though it's here to stay and things will only get better for the magazine and its fans as more women join the game.
Woman Poker Player is available at Barnes and Noble, Chapters, and Hastings, and select newsstands and retail markets. It can also be found in casinos across the United States and Canada.
Ed note: Woman, or man...You can clean up at Titan Poker