Yankees tell Arod no Poker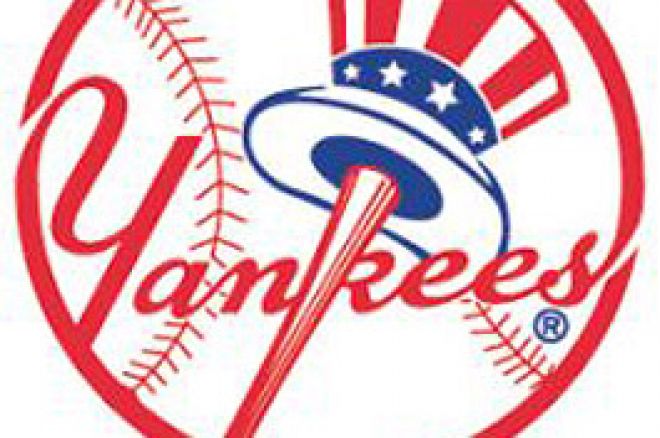 While it has certainly been the buzz of the New York tabloids, now it seems that others are weighing in on New York Yankees third baseman Alex Rodriguez' evening forays into the Gotham underground poker world.
As reported here at PokerNews and in the New York Daily News, A-Rod has, in the past month, reportedly been seen in several of the New York poker clubs, including a trip with former World Champion Phil Hellmuth. Now it seems that his employer, the Yankees, has "cautioned" Rodriguez against making any further trips to take care of his poker fix in NYC. While it is not illegal for poker to be played or even for the clubs to exist, according to New York law it is illegal for the clubs to make a profit from the venture. In fact, soon after his visits, a couple of the clubs that Rodriguez made a trek to were subjected to raids by the New York Police Department.
While the Yankees and A-Rod's agent, Scott Boras, vehemently deny that there has been a edict sent down, the attention the trips have brought have led to many to analyze the activity. It has been mentioned that the Commissioner of Baseball, Bud Selig, is said to be keeping an eye on the situation and could intervene at any time. Selig is not the only one that is watching it, apparently.
On ESPN, which has been able to profit heavily from its multitude of poker broadcasts, the topic was evident on nearly every one of their afternoon talk shows on Wednesday. From "First & 10" to "Around The Horn" to "Pardon The Interruption (PTI)" to even the main 6PM SportsCenter, nearly every mouth had something to say on the issue. Noted sportswriters on these ESPN programs, including Tony Kornheiser, Michael Wilbon, Jay Mariotti, Woody Paige, Michael Smith and Skip Bayless, blasted off on A-Rod for associating with the poker dens and lamented the possibility that Rodriguez could fall in with a "gambling" cartel that could tarnish not only his reputation but that of baseball as well.
ESPN shouldn't be the ones that are castigating Rodriguez for his poker passion. The network has brought the game to millions of viewers and continues to profit heavily from their continued involvement with the sport. The poker clubs of New York are a hotspot for young people and, perhaps, the next great poker champions. While their legality is a gray area, A-Rod is simply indulging in some healthy competition during the off-season. When you're bankroll is over $100 million (and that's a conservative estimate), the draw of the game of poker (no pun intended) seems to be natural!
There were parallels drawn, by Wilbon and Bayless especially, to Michael Jordan's gambling trips to Atlantic City during his playing career. Both stated that they said it wasn't right for Michael to have done that (and, if true, then at least they are consistent) and told him so. At the same time, most of the voices seemed to allow those trips because they were in a legal casino setting, rather than A-Rod's "illegal" locations in New York.
There's an easy way for Rodriguez to take care of this situation. Here's the invitation to Alex to take his poker passion to the World Poker Tour or World Series of Poker Circuit events! With the off-season going on, there are plenty of tournaments that would love to have the further star attraction of one of the best baseball players in the world and it's not like A-Rod doesn't have the time on his hands. Who knows, if he was able to win an event or two, he may think baseball isn't worth the time (but with a $252 million contract, that's doubtful!).
Maybe it's time for all to realize that poker isn't the backroom game that, yes, at one time it was. Poker is played by millions throughout the world, from college students to government leaders, and perhaps it's time that the antiquated laws of many locales accept this factor, pull their heads from the sand and let the chips fly. Then A-Rod wouldn't be getting all this flack for enjoying the game that is one of the most popular in the world!
Ed Note: You can't play shortstop for the Yankees, but you can play at Poker Stars