Baltimore Poker Raid Update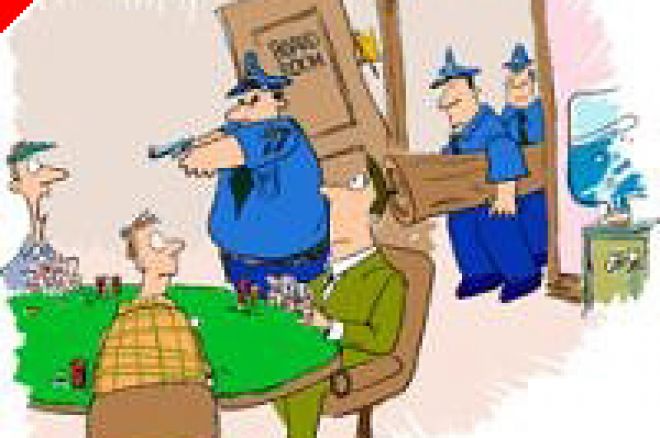 Baltimore police have sent a strong message to people holding illegal poker tournaments in the city. The after-affects of the police raid of the Owl's Nest in South Baltimore are continuing to be felt as the city levied gambling charges against the club's co-owners, a security guard, two barmaids, and a number of dealers.
The police have charged club co-owner Joesph A. Cary with 19 counts of illegal gaming and gambling and charged 65-year-old Gerald Dickens with 25 counts of illegal gaming and gambling.
According to a recent Baltimore Sun article, Cary believes that he did nothing wrong and was simply an investor in what he thought was a legitimate charity-based poker venue. Cary also claims that he was unfamiliar with the state law's regarding poker an did not realize that the law prohibits all wagering on poker, including charity tournaments.
Cary is ready to face the charges and is sticking by his guns. "Sure I'm going to fight the charges. I'm getting a top-dog attorney," said Cary.
The charges were thoroughly researched so that the police could avoid an earlier mistake in the case which led to the prosecutors dropping the charges on the 80 players netted in the raid. This time around, the charging police made sure to meet with city state's attorneys to ensure that the new charges stuck.
According to city State's Attorney, Patricia C. Jessamy, members of the police vice-squad met with Assistant State's Attorney Patricia Deros to collaborate on charges before they were filed in Eastside District Court. When asked if he thought the charges would hold weight this time, Sgt. Craig Gentile, the officer who led the November commented, "Oh, yes, they are going to stick."
Unfortunately for Cary, the state comptroller also recently raided the bank accounts of his other business, a vending machine company called Statewide Amusements. This case comes from the government's belief that he owes almost $1 million in unpaid business taxes.
Ed Note: Do you own a Mac? You can play online anytime you want at Pokerroom.com