Lakes Entertainment Closes Refinancing Deal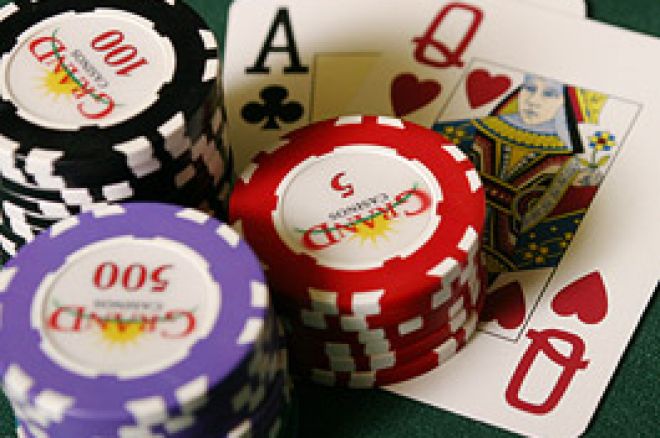 Casino development company Lakes Entertainment has announced that it has closed a $20 million financing facility with a partnership named for Lakes Entertainment Chairman and CEO Lyle Berman.
"I am pleased that the Company was able to obtain this facility as we continue to explore alternative financing options," said Lakes Entertainment President and CFO Timothy Cope in a prepared statement. "This loan commitment provides us with the capital
needed to continue to move forward with our various development projects."
Lakes Entertainment had announced on November 23 that it had hired Southern California investment bank Roth Capital to assist with its financing needs. However, Lakes Entertainment ultimately chose to obtain financing independent of Roth Capital.
" The financing (Lakes Entertainment) obtained was from a group not introduced by us," said Roth Capital investment banker Ted Roth.
According to the latest quarterly report filed by Lakes Entertainment with the US Securities and Exchange Commission (SEC), Lakes Entertainment borrowed $10 million from the Lyle Berman Family Partnership on December 16 at the interest rate of 12% each year for a load period of 3 years.
Lakes Entertainment has the option to borrow under the loan facility an additional $10 million (in $5 million increments), an amount which Lakes Entertainment has previously disclosed that it would need to have by March 1, 2006 in order to fund its continuing operations.
If Lakes Entertainment were to borrow the additional $10 million, then the Lyle Berman Family Partnership would have warrants to purchase up to 2 million shares of Lakes Entertainment common stock at a price of $7.88 for each share through December 2012.
The high-interest loan is securitized by assets held by Lakes Entertainment, including a substantial portion of its 62% ownership interest (12.5 million shares out of the 20 million shares outstanding) in WPT Enterprises (WPTE), the Los Angeles-based parent company of the World Poker Tour.
Lakes Entertainment derived all of its Fiscal Year 2005 revenue from its ownership interest in WPTE as Lakes Entertainment awaits regulatory approval and results of pending litigation for its casino development projects.
Lakes Entertainment disclosed that the loan facility permits Lakes Entertainment to sell 3.5 million shares of WPTE without triggering mandatory repayment of the loan as long as the share price of WPTE remains above $3 a share. Lakes Entertainment further disclosed its intent to "use its best efforts to cause WPTE to file a registration statement by no later than April 15, 2006" to allow Lakes Entertainment to sell the 3.5 million shares of WPTE.
"In my opinion, the recent announcement that Lakes could sell up to 3.5 million shares of its WPTE holdings could cause the stock to trade near its current level unless we see positive developments in WPTE's online gaming effort or headway in its attempt to license the (Professional Poker Tour) television series," said Senior Securities Analyst Dennis Nielsen of Feltl and Company, the Minneapolis-based securities brokerage and investment bank which took WPTE public in August 2004. Nielsen does not own shares of either WPTE or Lakes Entertainment.
WPTE common stock closed at $5.90 a share at the end of trading on the NASDAQ national market on December 23. Lakes Entertainment common stock, which trades over-the-counter on the "pink sheets" under the symbol LACO, closed at $6.85 a share. Both WPTE and LACO common stocks trade near their 52-week lows.
About the author: Oliver Tse holds a Master's Degree in Financial Engineering from the University of California at Berkeley's Haas School of Business. He has never traded the common stock of either WPT Enterprises or Lakes Entertainment.