Noble Poker Offers Potential $100 Million Freeroll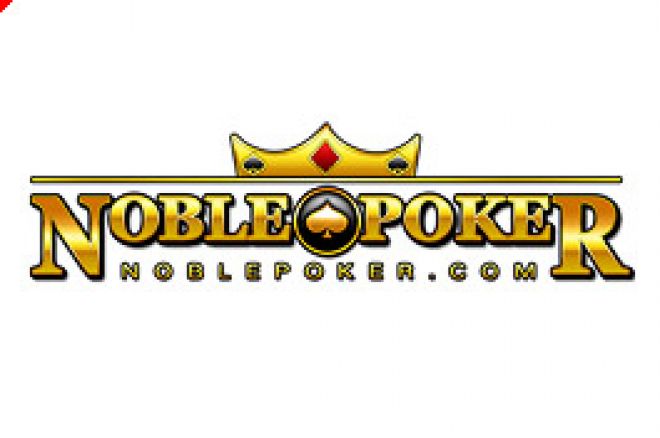 Freeroll poker tournaments are one of the best ways to pump up your bankroll, and the people at Noble Poker have come up with an innovation that will offer the opportunity for someone to walk off with the largest tournament win in either online or live poker history.
Noble Poker is offering a freeroll tournament in April that has online qualifiers running now. Over $500,000 in prizes will be awarded at the event but, once the tournament reaches the final table, play will be suspended until May. The combatants will then be flown to a secret location to play down to the champion and the potential of a $100 million payday.
At the final table, if one of the players who is there hits a Royal Flush in spades, that person will walk off with a $100 million payday, making it the highest potential payoff in gaming history. Noble Poker is serious about this as well; they have ensured the $100 million, if won, will be awarded by taking out policies in that amount with National Indemnity Company, a prestigious and one of the world's largest insurance companies. Another $3 million in jackpots will be up for grabs in the tournament for other performances as well.
Entry to Daily Freeroll Qualifiers, each awarding five seats at the Online Poker Final Tournament, will be given free of charge to players based on their game play on Noble Poker. Players can enter as many Daily Freeroll Qualifiers as they want, but can only win one seat at the Main Event, where they will vie for the $100 Million Jackpot Prize. All in all, it is something to definitely work for from now until 2006, so be sure to step up to the felt at Noble Poker in the next few months.
Ed Note:Noble Poker has 6 handed single table tournaments that we think are easy pickins...get in on the action, and win a million!