PartyPoker.net Ferrari Winner Credits his Cat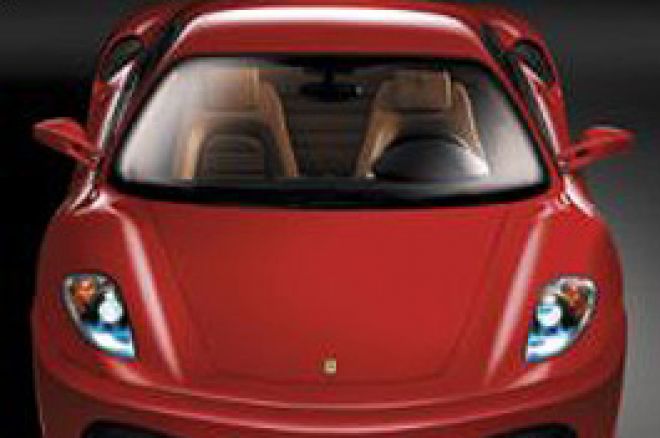 Some people say luck plays a big role in poker. Some believe in superstitions that will affect the outcome of the game. This is nothing new to the poker world or the sports community as a whole, but one recent PartyPoker.net winner has taken his faith in luck to a whole new level.
"I was really short stacked. Then Sadie decided to jump up and sit on my lap and my luck changed for the better," said Churchville, Maryland's Bruce Bartfield.
According to Bartfield, his cat Sadie was the key to his victory. Now Bartfield can take his cat out for a ride in his winnings, a ultra-sleek Ferrari F430 Coupe with a 4.3-litre, V8 engine. With top speeds of around 190 miles an hour, this 52-year-old pet store owner can go faster than almost everything on the asphalt and if he's not careful, will get the owner a spot in the not-so friendly human pound known as jail.
According to PartyPoker.net spokesperson Warren Lush, Bartfield's victory was another big win for the small guy. "Bruce's story shows how ordinary guys can go all the way in poker and win fantastic prizes. We've invited him and Sadie to join us on the PartyPoker V Cruise around the Cayman Islands in March, where they'll have a shot at a $5 million prize pool."
After learning the game and playing Texas Hold'em with friends, Bartfield decided to give the Internet a go. "A friend of mine kept telling me to play online, but I was cynical."
The new car owner even surprised his wife with his feat of defeating some of the world's best players. "I remember shouting out to my wife Cookie during the tournament. 'Honey, I'm in the final three.'" She later told him that she didn't want to break his concentration so she left him and Sadie alone to battle it out.
The champion is still in disbelief, but has a plan for his new toy. "The fact that I won still hasn't sunk in. I've always dreamed of a nice car, but a Ferrari? I haven't had a speeding ticket in 10 years. I'm going to polish it and perhaps I will sit it on the driveway and let the neighbors look at it."
Ed note: Many more cool promotions like this at Party Poker