Poker Resource Network & Alamo Poker Team Up For Charity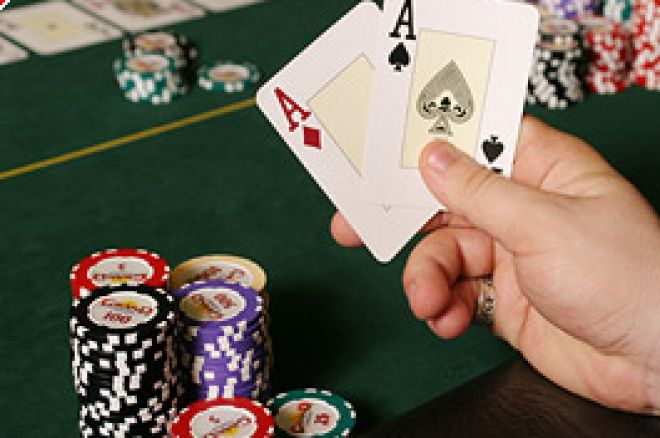 Charity poker tournaments have been a prime way for many organizations to raise funds for their causes. Now one of the premiere poker marketing organizations has teamed up with an online site for a live poker tournament which will not only offer a chance for someone to have a nice tournament win but to also raise money for a very deserving cause.
The Poker Resource Network recently announced that they have joined up with Alamo Poker to promote the Alamo Poker Tour Texas Hold 'Em Challenge. The Challenge will raise funds for the Cystic Fibrosis Foundation and will be held at the Morongo Casino, Resort and Spa (located about twenty minutes west of Palm Springs) on December 8th and 9th. Not only will the $250 buy-in (with optional $200 rebuys throughout the first day of the tournament) event be well attended, it will also have some tremendous star power involved as well!
European poker star Marcel "The Flying Dutchman" Luske will be bringing in the "Circle Of Outlaws", a group of Marcel's friends that have been the terror of the European Poker Tour. Luca Pagano, Eric Mizrachi (brother of "The Grinder" and a poker professional himself) and Erica Shoenberg are expected to be in attendance from the "Circle Of Outlaws" and will provide a true poker challenge for those playing in the tournament. Barbara Enright, the only woman to ever make the final table of the Championship Event at the World Series of Poker, will also be playing as will many celebrities from Hollywood including Sean Astin ("The Lord Of The Rings") and Patrick Warburton ("The Tick", "Seinfeld"), who have shown they know something about the game from their play on "Celebrity Poker Showdown".
While promoting and raising funds for the Cystic Fibrosis Foundation is the important part of the two day event, the champion of the two day tournament will walk off with a very nice payday of $25,000. Other finishers at the final table will also receive prizes for their efforts from the sponsors that have been lined up for the event. It promises to be an excellent two days of poker for an excellent cause! For more information on the Alamo Poker Tour Texas Hold 'Em Challenge or to get your reservation in for the event, be sure to visit the website at alamopokertour.com.