2005 US Poker TV Ratings: a Year-End Roundup, Part II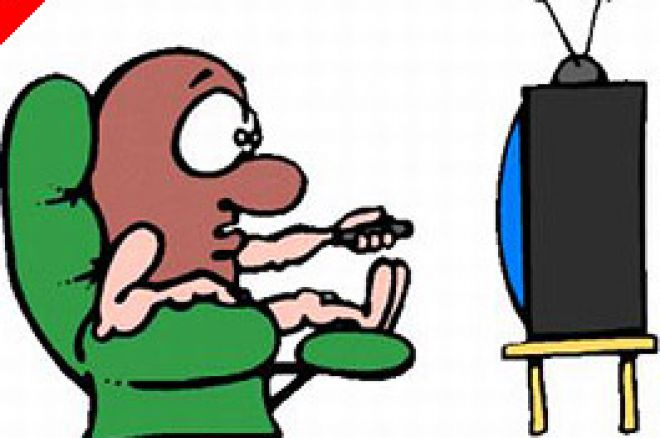 Television networks in the US are continuing their plans with poker programming in 2006.
ESPN exercised its option with Harrah's Entertainment to retain the worldwide TV rights to WSOP-branded poker tournaments through the 2007 WSOP World Championship Main Event. According to a Harrah's official, ESPN will pay about $20 million for these rights in the next two years.
In addition, ESPN signed a "multi-year" agreement with the Trump Taj Mahal Casino in Atlantic City for the worldwide TV rights to the United States Poker Championship.
The Travel Channel exercised its option with WPTE for the US TV rights to the fourth season of the WPT in 2006 and holds options for three additional seasons. During the 2005 season, The Travel Channel paid WPTE approximately $450000 in rights fee for each two-hour WPT episode according to financial documents filed by WPTE with the US Securities and Exchange Commission (SEC).
The FSN system of regional sports networks will also continue airing tournament poker, according to FSN spokesman Justin Simon.
FSN will air Poker SuperStars III on Sunday evenings usually at 8pm local time for 36 weeks starting March 12, 2006. All all-star lineup of players, including the last 3 WSOP Main Event World Champions in Chris Moneymaker, Greg Raymer, and Joe Hachem, participated in Poker SuperStars III, which was videotaped in November at the Golden Nugget Hotel and Casino in Downtown Las Vegas.
In addition, FSN will air the 2005 Monte Carlo Millions on 10 consecutive Saturday nights usually at midnight local time starting January 7, 2006, and the 2006 Crown Australian Poker Championship on 10 Saturday nights usually at 11pm local time starting March 18.
FSN will also air the UltimateBet.net Poker Challenge II, featuring a new group of journeymen professional and recreational players who will qualify online, later in 2006.
NBC Universal Sports has announced that its own poker tournament creation, The National Heads-Up Poker Championship (NHUPC), will be held for the second time in March 2006 at its new home, the Caesars Palace Hotel and Casino on the Las Vegas Strip.
The first NHUPC tournament, produced in March 2005 under contract for NBC Universal by HSOR, averaged 1.5 million households during weekend afternoon broadcasts on the NBC broadcast network in May 2005. The 2006 NHUPC tournament is scheduled to air on NBC on Saturdays in April-May.
NBC will also air the Poker SuperStars Championship (PSC), a single-table invitational tournament featuring the top 8 finishers of Poker SuperStars II, on Sunday, February 5, 2006. 2006 will be the third straight year in which NBC will air poker as counter-programming against the pre-game show of the National Football League (NFL) Super Bowl.
The outlook is much more clouded for poker TV products below the top tier, as a shakeout is occurring.
TV ratings for invitation-only single-table tournament poker shows on GSN: The Network for Games (formerly The Game Show Network) declined steadily throughout 2005. Celebrity vs. Pros, which aired in May-June, averaged only around 200000 households, which was over 20% less than the ratings for Battle of the Sexes, which averaged around 250000 households during its 7-week run in January-February.
(GSN's first poker programming series, the now-defunct World Professional Players Association tournament, averaged just over 300000 households during its 6-week run in December 2004-January 2005.)
The ratings slipped further for GSN's Comedians vs. Pros over its 12-week run in July through September to the point where GSN made the decision not to order additional tournament poker shows from producer Jeff Mirkin for the time being.
GSN aired the last two tournament poker series produced by Mirkin in July, The James Woods Gang vs. The Unibombers and Battle of the Ages, each over a period of 4 weeks instead of 7, in order to finish airing existing tournament poker TV inventory by December 9th.
Instead, GSN is making an attempt to "freshen up" the TV poker genre by switching to high-stakes cash game poker, according to GSN spokesperson Nikki Lichterman.
GSN ordered 13 episodes of High Stakes Poker from HSOR, which produced the series at the Golden Nugget Hotel and Casino in Downtown Las Vegas in November. Players who participated in High Stakes Poker bought in with at least $100000 of their own money and were able to make an unlimited number of re-buys. The series, featuring pros including Doyle Brunson, Jennifer Harman, Phil Hellmuth, and Daniel Negreanu, will air on Monday evenings starting January 16, 2006.
The syndicated Ultimate Poker Challenge (UPC) series, which averaged over 900000 households during its first 26-week season from September 2004 through February 2005, has struggled to find TV stations across the US willing air the second season during evening prime time.
In many markets, the UPC is relegated to either time slots after midnight (such as Los Angeles) or to fringe market TV stations with limited cable TV distribution (such as San Francisco). In other markets, the only way to watch the second season of the UPC is on SuperStation WGN, which airs the UPC as "paid programming" on Saturday mornings at 3am Eastern Time.
The producer of the UPC made the decision to cut back the television production of the third UPC series, which took place at the Plaza Hotel and Casino in Downtown Las Vegas in November, from 12 tournaments to just 4.
The Hollywood Hold'em series produced by actress Laura Prepon, which aired on the E! television network for 6 weeks during 2005, was not renewed for a second season. Hollywood Hold'em featured invitation-only single-table poker tournaments held at the homes of 6 entertainers, with each player competing for a winner-take-all cash prize.
WPTE has discontinued its WPT Hollywood Home Game special programs for the time being. WPTE spokesperson Jackie Lapin cited a glut of competition from similar shows featuring entertainers playing poker to raise money for charity, most notably the Celebrity Poker Showdown series airing on NBC Universal's Bravo network, as the primary reason for the decision.
2006 will be an interesting year for the poker television business in the US, as we will be able to see at what level poker TV ratings will stabilize and we will be able to see how the TV ratings from 2005 will affect sponsorship and licensing opportunities for TV networks, event producers, and poker players.
About the author: Oliver Tse has owned and operated soccerTV.com, an online direct marketing service for pay-per-view soccer television in the US and Canada, since 1995. Among his past clients include ESPN, FOX Sports, and GolTV. He holds a Master's Degree in Financial Engineering from the University of California at Berkeley's Haas School of Business.