Southern California Poker Tour Producer Files for Bankruptcy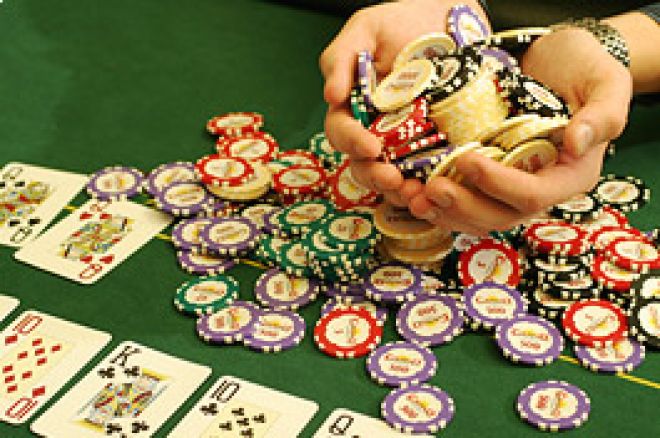 Southern California Poker Tour (SCPT) Executive Producer Barry Dodd has filed for liquidation under Chapter 7 of the United States Bankruptcy Code.
According to a clerk of the US Bankruptcy Court for the Southern District of California in San Diego, Dodd's bankruptcy filing was his second in the past 7 years.
Dodd listed over 100 creditors in his latest bankruptcy filing, which was primarily caused by financial problems encountered by the SCPT during its short existence.
Among the creditors include the owner of a poker newspaper, who claims that the SCPT still owes the newspaper unpaid advertising fees "in the 5 figures".
Barry Dodd and his son Matthew founded the SCPT in 2004 as a "minor league" televised poker series, featuring tournaments with buy-ins in the $200-$300 range, designed to attract journeymen professional and recreational poker players in Southern California.
After securing a sponsorship from The Gaming Club online poker "school", the SCPT produced two pilot episodes in 2004.
The first SCPT tournament held on September 18, 2004, a $220 buy-in event held at Lake Elsinore Casino in Riverside County, attracted 291 players including local poker professional and two-time World Series of Poker (WSOP) bracelet winner Minh Nguyen.
The second SCPT tournament held on October 17, 2004, the $225 buy-in Haig Kelegian Classic at Oceans Eleven Casino in the Northern San Diego County community of Oceanside, sold out all available seats. Among the 280 entrants was local poker personality "Cowboy" Joe Simpkins, who finished third at the World Poker Tour (WPT) PartyPoker Million II event in 2003.
Both SCPT tournaments in 2004 were aired on TV stations serving the San Diego TV market from transmitters located across the border in Mexico, with airings on XHUPN-TV 49 (UPN 13) on Saturdays at 11pm and its sister station, XETV 6 (FOX 6), on Sundays at midnight.
Former CNN entertainment news reporter Fred Saxon hosted both SCPT pilot episodes, with Matthew Dodd serving as the analyst.
The Dodds and the management of San Diego-based Bay City Television, the owner of XETV and XHUPN-TV, deemed the two SCPT pilot shows to be a relative ratings success, with an average of over 10000 households tuning in (the San Diego TV market has over 1 million households.)
The SCPT proceeded with aggressive expansion plans in 2005 by adding tournament stops in Central California at the Golden West Casino in Bakersfield and the Chumash Casino on the Chumash Indian Reservation in Santa Barbara County.
The $220 buy-in Central Coast Poker Championship held at Chumash Casino on February 12, 2005 attracted the largest field in SCPT history, with 681 players and a guaranteed prize pool of $150000.
The SCPT made a foray into Los Angeles County a week later on February 19 by producing the telecast of a $225 buy-in with $200 re-buy poker tournament at Hawaiian Gardens Casino, which attracted 501 players and produced a prize pool of over $170000.
The SCPT also produced a "road trip special" telecast of a $50000 buy-in poker tournament held at The Plaza Hotel and Casino in Downtown Las Vegas on May 17, 2005, with 11 players taking part to produce an "announced" winner-take-all prize of $550000.
The SCPT hired XEPRS-AM (The Mighty 1090) sports radio morning show host Scott Kaplan as the play-by-play announcer for the 2005 season, replacing Saxon whose performance in the two pilot episodes was deemed unacceptable by the Dodds. Matthew Dodd would continue to appear on SCPT telecasts as the analyst.
The SCPT and its casino partners briefly touted in their advertising that SCPT tournaments held in early 2005 would be televised on Tribune Broadcasting's Los Angeles "SuperStation" KTLA 5, which has satellite TV subscribers throughout the US via EchoStar's DISH Network, as well as cable and satellite TV subscribers throughout Canada.
However, the SCPT failed to negotiate a satisfactory time-buy agreement with KTLA. According to Barry Dodd, the time slots offered to SCPT by KTLA were all after midnight.
The SCPT ultimately negotiated a time-buy agreement with KDOC-TV 56 in Anaheim, which has cable TV distribution in most parts of the Los Angeles market, to air SCPT telecasts on Thursdays at 11pm.
However, KDOC-TV chose to list the SCPT as "paid programming" in programming listings provided to services such as TV Guide and Tribune Media Services, resulting in negligible TV ratings in the Los Angeles market for the SCPT shows aired on KDOC-TV in March 2005. The Dodds discontinued the time-buy arrangement with KDOC-TV after just two episodes.
Facing with mounting TV production costs, the SCPT and its casino partners in Riverside and San Diego Counties decided to raise the entry fee from $20 or $25 to $50 for each player, angering some players in the area who chose not to play any more SCPT tournaments. The second SCPT tournament at Lake Elsinore Casino in March 2005 drew only 105 players.
The SCPT announced in April that it had reached a TV distribution agreement with Sacramento-based regional sports network Comcast Sportsnet West, which has cable TV distribution to over 2 million households in Northern and Central California, as well as over 1 million satellite TV subscribers throughout the US on DirecTV and DISH Network.
Matthew Dodd said in May that the SCPT would debut on Comcast Sportsnet West in late July. However, the SCPT would never air on the network. According to Comcast Sportsnet West spokesperson Kim Rogowski, the premiere SCPT telecast was postponed first to August, then to September, then to October, before the telecast was removed from the schedule entirely.
The Gaming Club online poker "school" ended its sponsorship agreement with SCPT in June. The Dodds then tried without success to find another online poker "school" as the primary sponsor of the SCPT.
According to an executive of another online poker "school", he rejected a proposal to sponsor the SCPT primarily because SCPT was unable to secure a consistent TV time slot on a major TV station in the Los Angeles market.
The SCPT TV broadcasts for the 2005 season, which started airing in March in the San Diego market on XETV and XHUPN-TV each weekend, stopped airing in July.
Both Barry and Matthew Dodd have declined to respond to questions via email regarding Barry Dodd's bankruptcy filing. The telephone line of SCPT's office in San Diego has been disconnected and is no longer in service.
About the author: Oliver Tse has owned and operated soccerTV.com, an online direct marketing service for pay-per-view soccer television in the US and Canada, since 1995. Among his past clients include ESPN, FOX Sports, and GolTV. He holds a Master's Degree in Financial Engineering from the University of California at Berkeley's Haas School of Business.