Brother, Can You Spare Two Billion?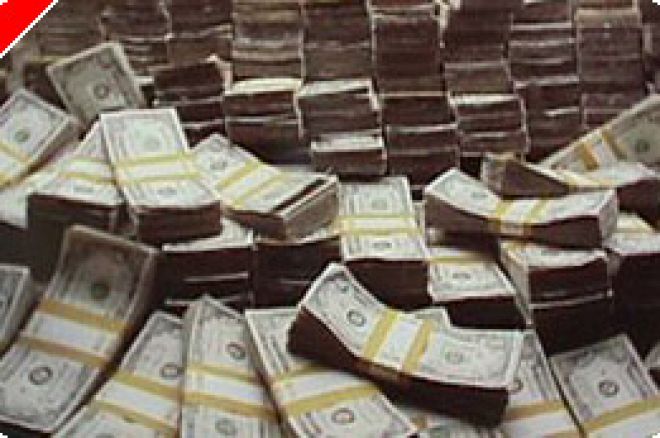 The Scheinbergs, who are the current owners of PokerStars.com, are considering the idea of selling off the popular poker room. This has led to great speculation as to who would purchase one of the most successful poker operations in the world right now. While most of the attention has been centered on the massive sports gambling operations that are out there or another poker room merging with PokerStars, a group of players has gotten together under a novel idea: let's buy PokerStars.
While you may think this is a "jopke" (those that are familiar with many forums and poker blogs will recognize this as one of the ways that occasional poker player Paul Phillips takes a jab on his poker blog at Phil Hellmuth, who supposedly was in mid-rant in an online game and let his fingers wander while typing the word "joke"), it seems that there is one group that might be serious about this idea. Letsbuypokerstars.com has opened up a website that is currently floating the idea that the $2 billion potential stock offering could be raised from current online players and, as such, then the players would own PokerStars.
A view of the website on January 14th showed that there was some interest in the idea. After quite a bit of discussion on the rec.gambling.poker (RGP) forum, the idea has taken off to the tune of 185,147 shares being "sold" (no money has actually crossed hands here...yet!) at a dollar per share. The idea is that there could be enough interest from online players to generate the $2 billion necessary to actually buy PokerStars from the Scheinbergs.
While it may be a flight of fancy, there does seem to be a drive from online players to own a piece of their own site, as shown by the shares that have been claimed at this point. The site does state that this is a speculation and, as such, really isn't taking the possibility seriously themselves. With that said, once they meet a $1 billion benchmark, it is stated on the website that the idea will have shown some staying power and they would begin to seriously take on the challenge of raising the additional funds. The site has looked far enough ahead to understand that this idea could become something and is prepared to carry it on for some time.
Unfortunately, it would be difficult for such an operation to actually raise the funds they would need and there are many questions surrounding the idea. There is a huge difference between someone saying they were in for "x" number of shares and then actually purchasing the "x" (ask any group that runs "pledge drives" about how many actually pay and you'll see the point there). Additionally, if you had almost two billion owners (not that many in reality but you have to figure that there would be a huge conglomeration to come up with the funds), how would decisions be made? Who would take the helm of the operation and how would that be decided? Add into that the gray legal area that online gambling and poker operations are in the United States (where most of the potential buyers would come from, in theory) and how such ownership would (or wouldn't) be pursued by the government and there are some heavy and lingering questions.
Whether it is a "jopke" or not, it shows that the players want to be in on the action of online poker, whether at the tables or running them! It also has shown one of the prime factors about the game of poker is that, even with billions of dollars in the discussion, it is sometimes supposed to be fun.