Colorado Poker Players Dodge Charges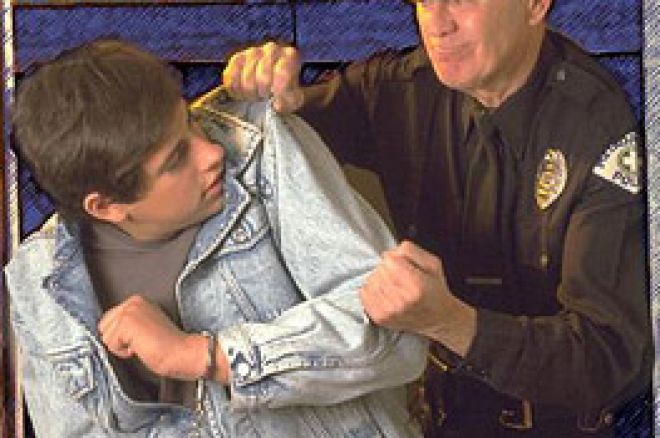 Earlier this month, three defendants trumped a Colorado state law barring wagering in the state. On April 26, 2005, a SWAT team with 52 officers busted into the Guadala Jarra, a now-defunct restaurant in Palmer Lake that was playing host to two dozen card players.
The players were arrested and charged. Even Al Karn, the former police chief of a neighboring town, was charged for "knowingly participating in professional gambling." According to Trish Flake, a Palmer Lake town council member also arrested in the raid, law enforcement's actions went far beyond the needs of the bust. "For a crime that's equivalent to jaywalking, it's really ridiculous they used a SWAT team with 52 officers to make a point."
Flake described the scene with vivid imagery in a recent Rocky Mountain News article. Officers pulled up to the restaurant, jumped out of police vans and strategically stormed the building with guns drawn and shooting glasses on. "Put your hands up. This is a raid. It was the most frightening thing I've ever seen. We had lasers on our heads and chests. The place was surrounded. It was like Hollywood," Flake said.
Palmer Lake's police chief Dale Smith led the investigation into the "illegal" game and without contacting the District Attorney's office, authorized the raid. The heavy display of police presence included officers from Metro Vice, Narcotics, and Intelligence Liquor Enforcement team, as well as agents from the Colorado Department of Revenue Liquor Enforcement Division and Division and Gaming.
Upon learning of the raid, the District Attorney's Office immediately offered to dismiss the charges against the 22 players who received misdemeanor tickets in return for an agreement that each would donate $50 to a charity of their choice. All but three agreed and paid the fine.
Believing that they had done nothing wrong, Flake, her husband Ed, and Palmer Lake resident Diane DeKeyser decided to take the issue to a local court and fight the charges. Thanks to the ambiguity in the Colorado gambling laws, the three beat the charges.
According to state law, card games can be played in businesses and liquor establishments only when the games are not considered gambling, but the law also says that gambling is legal in the state between people who have a "bona fide social relationship," and where all money is distributed as prizes.
Until state's like Colorado clarify their laws, unfortunate and unneeded displays of force like the one in Colorado will continue to happen. Even big cities like New York are becoming subject to the fruitless and often ambiguous laws that stop people from playing a game they love. When will law enforcement officials reexamine these rules?
We just want to play poker.
Ed Note: You just want to play poker. So play at Everest Poker