Another 'Feel Good' Poker Story Unfolds in the Bahamas
Michael Friedman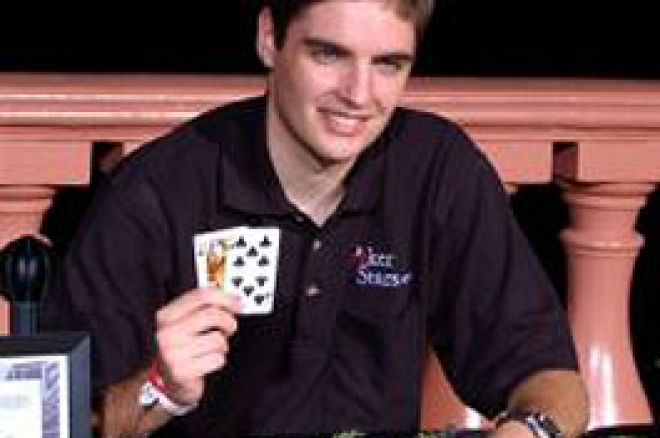 PokerStars has become known as the home of the most recent World Series of Poker main event champions such as the game's Cinderella story, Chris Moneymaker, Foxwoods regular and now legend, Greg 'Fossilman' Raymer, and the 2005 WSOP champion, the thunder from down under, Joesph Hachem, but the online poker site is also known in the poker world for its tropical battle on the felt, the Third Annual PokerStars Caribbean Adventure.
Like several of the WSOP main event winners, the winner of this ferocious battle at the Atlantis Casino Resort on Paradise Island in the Bahamas, is what many would consider your average poker player. Steve Paul-Ambrose, who currently is attending the University of Waterloo in Canada, took home the first place prize of $1.3 million (US) and the title of tournament champion.
Ambrose's feat of beating a large field of 700 players and taking home the cash is that there was a large contingency of some of the game's best players. Ambrose also takes home a coveted seat to in the World Poker Tour's $25,000-entry championship.
The newly crowned millionaire not only beat the odds by winning the tournament, but he also beat the odds by simply getting into the $8000-entry tournament in paradise. Both he and his roommate won entries into the tournament by paying a $102 entry fee and winning a PokerStars online tournament.
According to the champs brother, George Amrbose, the win is quite a feat. "It's ridiculous. This is the last thing he ever would have expected. He has very little experience. Over Christmas, he was playing penny-poker with his uncles and was telling me he was practicing getting a read on people," said Ambrose in recent Associated Press story.
Although his brother believes Steven has little experience, the not-so-newbie player has been at the online game for two years now and works on his game constantly with his roommate at school.
In the end, Steven Paul-Ambrose has written another chapter in poker history. He has once again proved that anyone can win if they apply themselves. "Steve is a fairly quiet guy and he's really good thinker and problem solver. That's what this game is about," said his brother.
Ed Note: You can get into big tournaments like the PCA at Poker Stars