UK TV Giant Five to Partner with PartyPoker.com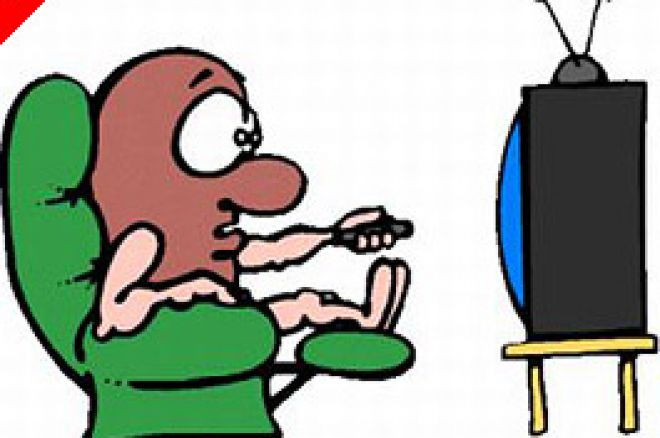 U.K. television giant Five has taken a big step in securing top-flight poker action with its recent deal with PartyPoker.com. According to a recent BrandRepublic article, Five has secured its largest commercial deal in company history with PartyPoker's new sponsorship of the broadcaster's event-based poker programming.
As with the online poker market, PartyPoker.com has made another move toward online poker supremacy with its recent deal in which it becomes the sole sponsor of Five's late-night broadcast of three major poker tournaments taking place over the next twelve months. The broadcasts will air weekdays at midnight and begin at the end of December.
According to Five's spokespeople, this is the largest commercial deal to take place since the network's debut in 1997. The company also claims that the 72 hours of poker programming features the biggest deal to date for event-programming packages in the U.K. television industry.
Five has already signed television powerhouse, Matchroom Sports to produce the live tournament broadcasts. Owned by Barry Hearn, Matchroom will handle all the action for the PartyPoker.com European Open and PartyPoker.com World Open, which are sure to be hotly contested events thanks to the online giant's immense international popularity.
Five's head of commercial development, Jonathan Lewis, believes that this was the right move for Five and the company needed to keep up with an ultra-competitive television industry. "This is a great marriage between the editorial and commercial endeavors of Five's business. We realized very early on that poker programming was significantly outperforming station average audience levels in the late night slot."
Lewis also cites PartyPoker's already enormous client base as a key reason for the move. "We also saw the huge emergence of the online sector and were able to capture this in one overall deal."
In addition to the broadcasts, Five will work closely with PartyPoker.com to develop its own online site as well. The site will feature free weekly broadband downloads, poker tutorials, competitions and tournament information.
Ed note: Party Poker have multiple tables available at every limit, 24 hours a day.