Hollywood Poker Starts 'Celebrity Poker Night'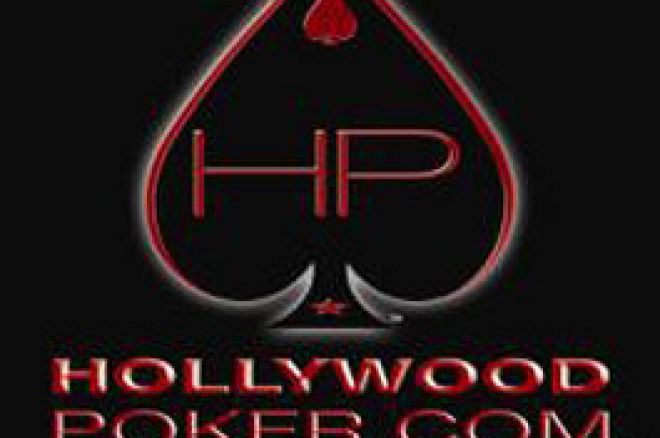 Demonstrating the continued interest and ties between poker and the celebrity community, Hollywood Poker has recently started a highly interesting tournament that they are billing as "Celebrity Poker Night".
The idea is to draw competitors to a weekly online tournament, featuring one star each week as the "host" of the event. The celebrity of the week will also be featured on the website's "Green Room" and have a bio showcased as well. With a buy in of only $5 (with no juice), players will have the opportunity to battle it out with each other as well as the multitude of Hollywood actors, actresses and professional sports stars that frequent the site. This low stakes tournament gives the average poker player the opportunity to play exciting tournament-style poker while also having the chance to beat some of Hollywood's top stars. To make the tournament a little sweeter, a $25 bounty will be on the heads of the celebrities that play in each tournament.
Over the next several months, Hollywood Poker will have "Celebrity Poker Night" on Tuesdays at 10PM (Eastern Time). The next three weeks will feature some well-known hosts for the tournaments who also have a little poker acumen on their side! On January 24th, "Austin Powers" star and excellent poker player Mimi Rogers will be the official host of the game, with Bravo's "Celebrity Poker Showdown" veteran Willie Garson ("Sex And The City") taking the hosting reins on January 21st. Brad Sherwood, the highly versatile improvisational performer from "Who's Line Is It Anyway", will be the host for the event on February 7th and more celebrities will be named as the series continues.
Commenting on the new "Celebrity Poker Night", World Poker Tour commentator and Hollywood Poker Pro Vince Van Patten states, "This new weekly event is just another celebrity based tournament Hollywood Poker offers which provides poker players across the country a way to interact with celebrities while also polishing up on their poker skills. By having a different celebrity host each week, Hollywood Poker gives celebrities another opportunity to become associated with the site. If you are going to play poker online, why not try and beat some of Hollywood's biggest names while you're at it."
Celebrities seem to have enjoyed what Hollywood Poker has to offer. Many, including Van Patten and actor James Woods, former baseball greats Gary Carter and Lenny Dykstra, and other "Celebrity Poker Showdown" combatants such as Mena Suvari and former champions Nicole Sullivan (MAD TV, among other things) and Dule Hill (from "The West Wing"), have been seen in action on the virtual tables and should be primed for the Tuesday night battles on Hollywood Poker!
Ed note: Download the Hollywood Poker software here, and start playing with celebs today!