Phil Ivey named Bluff Magazine Player of the Year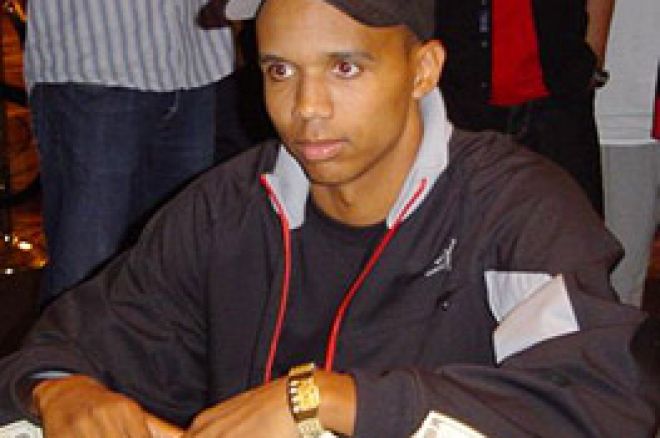 Over the course of 2005, few players dominated poker the world like Phil Ivey. In honor of his spectacular play throughout the year, he has been named Bluff Magazine Poker Player of the Year.
Ivey, who spent much of his life Atlantic City before recently moving to Las Vegas, is possibly the most feared player on the planet. His all-around performance in many different forms of poker helps him too repeatedly beat the "big game," which features players like Doyle Brunson, Johnny Chan, Jennifer Harman, and Chip Reese, battling it out with blinds as high as $2000/$4000.
But beating the big game is only a small part of why Ivey has come to dominate the game.
His player of the year honors are well deserved considering he won over $3.4 million in tournament winnings, made 7 final tables, won a World Series of Poker bracelet in Pot-Limit Omaha, a top 25 finish in the WSOP main event, and two spectacular back-to-back wins that netted him $1.6 million while in Monte Carlo.
The fact that Ivey has won five World Series of Poker bracelets and over $3.3 million over the last year might make him seem larger than life, but he carries himself as though he is a normal guy. Even after winning the player of the year award, Ivey remains humble. "I'm honored to win the Bluff Magazine Player of the Year award and to be recognized by such a great media outlet as Bluff Magazine," Ivey said in a recent press release.
According to co-president of Bluff Magazine, Eddy Kleid, Ivey skills at the table and mental fortitude make him deadly at the table. "Phil Ivey has emerged as one of the best players of this generation. His focused play and success at the table have earned him Bluff's Player of the Year.
Bluff Magazine's Player of the Year is based on players accumulation of points earned by their finishing position in tournaments around the world. Bluff/ESPN Poker Power Rankings carries a lot of weight these days considering the magazine's online poker coverage for ESPN and its print distribution of 250,000.
Full Tilt is where Ivey plays online. Go find him.