Legends of Poker: Jennifer Harman-Traniello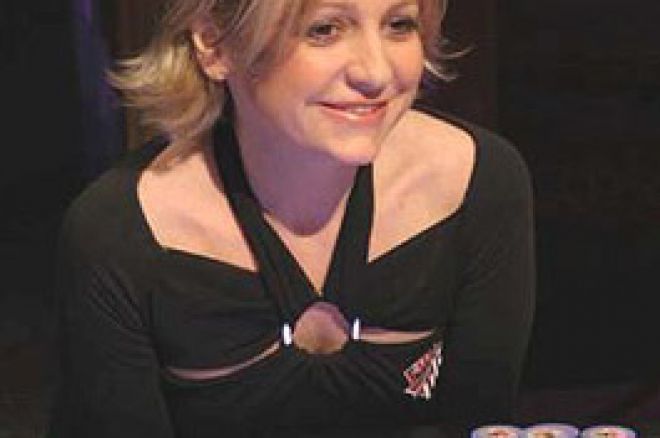 Nearly thirty years ago Doyle Brunson proclaimed to the world (in How I made over $1 Million Dollars Playing Poker) that poker, plain and simple, was a game of people. There may be dozens of player-authors who can rattle-off the exact pot-odds needed to make a call based on the probability of the hand hitting - but there just aren't that many who possess the ability to accurately read their opponents.
Sure, we all make good reads and smile to ourselves when we rake a big pot with a bluff, or fold a full-house and are shown a larger full or quads; but making quality reads hand after hand is an art that few players learn to master.
The biggest regular game in the world (a $4,000/$8,000 mixed-game at the Bellagio casino in Las Vegas) provides brave soles a chance to play against the best players on the planet: Chip Reese, Doyle Brunson, Barry Greenstein, Chau Giang and a few others. However, new players have almost no chance against this lineup because every player has the ability to make amazing reads - god-like, psychic reads that baffle players of lesser ability. And playing at this table on a regular basis (since years ago when it was just a $400/$800 game) is a tiny waif of a lady - Jennifer Harman-Traniello.
Jennifer was born in Reno, Nevada and recalls filling-in for her father at his local card game when she was just eight years old. If she's not a poker prodigy, I don't know who is. She worked a few odd jobs as a teenager, but by the time she was 21, Jennifer was ready to play poker full-time. She played seven-days a week and absorbed everything the local games offered, and slowly moved up in stakes. When she found herself with a decent bankroll, she started investing her money, and stayed at the $20/$40 tables for six or seven years before she started playing limits up to $200/$400.
Along the way, Jennifer learned to cope with the good times (when she invested more) and the bad times (like 1993 when she booked a goose egg in winnings). Poker makes you strong, or breaks your will. Jennifer has a will of iron. Barry Greenstein calls her one of finest, most aggressive players ever, making no distinction between men or women players.
She made her final-table debut at the WSOP in 1996, finishing 6th in the $2,500 Pot-Limit Hold'em event. However, her first gold-bracelet came in a game she had never played before. As difficult as that may be to comprehend, her amazing poker and tournament sense is so acute that she actually took five minutes of advice from Howard Lederer (who won the event the next year) about deuce-to-seven no-limit lowball and parlayed it into a $145,000 first-place finish in the $5,000 WSOP event.
Jennifer says that she was able to read the players well, and saw tendencies that she exploited. Since no other player's cards are seen in the game (unlike hold'em where there are five community cards), the ability to draw conclusions from only betting patterns is a difficult task, but one that she obviously excels at.
Jennifer has been married about five years now to Marco Traniello, and makes her home in Las Vegas. Recently she had her second kidney transplant, but remains upbeat and excited about her future. She has thrown her name behind CODA (a new charity - Creating Organ Donor Awareness) and wants to run a charity event called the Jen Harman Challenge. I hope this becomes a wildly successful event.
Back at the poker tables, Jennifer won her second WSOP gold bracelet in the 2002 $5,000 Limit Hold'em tournament (the only woman with two bracelets in open tournaments) and a cool $221,000. In 2003 she finished seventh in both the $5,000 Hold'em World Poker Tour Reno Event as well as the same tournament at the Borgata. However, this diminutive dynamo seems to just be getting better and better. At the most recent (2005) WSOP, Jennifer finished in the money in five events including a third-place finish in the $2,000 Seven-Stud Hi/Low tournament.
Doyle Brunson considers Jennifer to be one of the elite poker players in the world, and tabbed her to write a chapter (limit hold'em) in Super System II, but she didn't need the book's publicity to make her a legend, she already was one.
Full Tilt is where Jennifer plays online Check it out.