Poker Player Uses Ebay to Find a Sponsor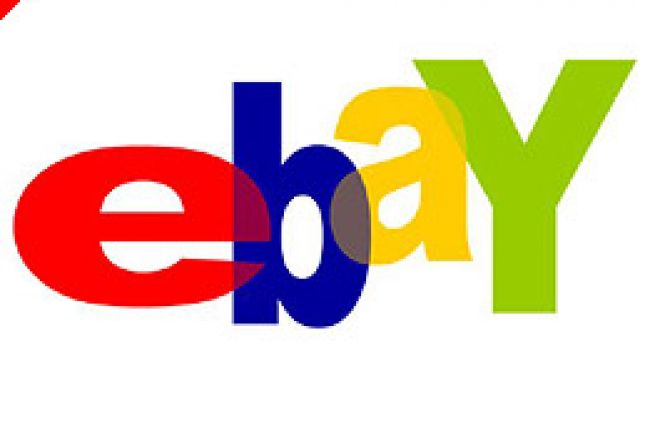 Companies spend tons of money finding ways to market themselves and since poker has exploded into becoming the sport of choice for many people around the world, companies are trying to maximize their exposure and cement their allegiance from loyal customers; poker players.
One company, Riley Books, has even gone as far as purchasing the buy-in to two events at the Borgata Winter Poker Open for poker professional Scott Neuman. Now it is not uncommon for players to have their entry paid by sponsoring companies like online poker sites. Usually there are secret contract negotiation and agreements made between the player and sponsoring companies, but in this case, Neuman found sponsorship via web sales behemoth, eBay.
Now if this sounds a little weird, consider the fact that Neuman has made 28 final tables over the last two years, both online and land-based. Most recently, Neuman made the final tables of the World Series of Poker event in Atlantic City and the Big Smoke high Stakes No Limit Hold'em event at the Borgata.
According to a representative from Riley books, the company is thrilled to be partnering with Neuman. "This is a win-win situation for us. Scott Neuman is an accomplished poker player and has done well at many large events. He owns a state-wide computer business and collectible record company and is fairly well-known in the poker community. We thought this was a unique opportunity after finding his eBay auction ad to advertise with him at the first annual Borgata Winter Poker Open."
One of the keys to Neuman's sponsorship is his generous loyalty to the Lakewood Rotary Club of Lakewood, NJ. He donates five percent of his winnings to the group and is hoping for a big cash this time around. "I normally come in the top 10 percent of most tournaments that I enter and hope to donate a reasonable sum of money to this worthwhile charity foundation based on my final standings," Neuman said in a recent press release.
For Riley Books, this was just to good to pass up. "He'll be playing at two events at the Winter Poker Open for us wearing our logo and hats. We're hoping that between the Travel Channel coverage and Scott Neuman's knowledge of tournament poker, that Scott will make the final table of the events we've sponsored him for."
Matching Neuman's generosity, Riley Books will also donate money to the Rotary International Club, with some of the money being ear-marked for Hurricane Katrina victims.
Ed Note: Heads up is the purest form of poker. Great heads up action always at Pacific Poker